NMPED & Alternative Facts
Do you remember the old saying "It ain't over until the fat lady sings? Well, here is a new take on that provided by the NM Public Education Department and their legal eagles.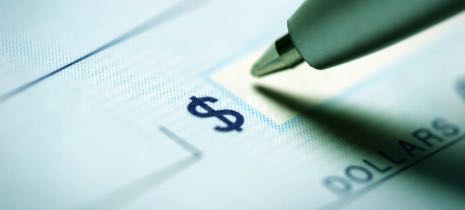 This is my day to deal with the ravings of New Mexico Public Education Department. As some of you know, some of us thought lawsuit #1 was over at settlement and NMPED had agreed to send me a check. It isn't over until you get the check in your hot little hands.

After two weeks of waiting for the Dismissal wording from the legal gurus at NMPED, I decided to do my own. I used the wording from the Settlement Agreement that we all signed. I added that my check comes by April 15, 2017, two months after the mediation. I thought that was fair. If you were a day late with NMPED they would scream!

But it seems the lawyer for NMPED says they don't agree with the Settlement Agreement that a Judge submitted. What the hell? They signed it! I haven't seen what they think but I have said — back to court!

I also got yesterday answers from NMPED for my new Complaint with the Office of the Attorney General on Inspection of Public Records violations that are new. NMPED just keeps on violating the law hoping no one will say anything. The problem is, facts that are real are few and far to be found.

I see anther lawsuit in the near future.



Barbe Awalt
Today's Rants: Some Random Thoughts!

Trump's behavior about possible wire-taps is that of a target who is getting buggy because they know that they are caught. If there are any questions coming from the White House starting today, or anytime in the foreseeable future on how they actually do collections, it means they're preparing for a cover-up, because they want to know how they're actually getting this information. There was no need for Trump to preemptively launch a discrediting attack by claiming that Obama wiretapped him unless he knows what's coming out soon. Trump is trying to explain away what is about to revealed before it becomes public. The Obama wiretapped me excuse is a partisan political ploy that is intended to keep Republicans rallied around him no matter what information comes to light. Trump isn't rambling to distract. He is trying to get out ahead of damaging information to save his presidency. In other words, Trump knows he's caught, and the Saturday morning tweets were his first attempt at damage control.— with a little help from counterterrorism expert Malcolm Nance
Dan Rather has commented: "My reporter's instincts make me wonder at Trump's actions. It has the feeling of a classic smokescreen. What is he hiding? Is this a kind of trap? Does he have something he is about to drop? Or does he know something else is about to drop on him and his administration, which is facing a withering crescendo of scandal?" All this is damaging our country, causing Rather to say, "We are a weakened nation, in our own estimation, and that of the world."
UPCOMING CALENDAR:

Rio Grande Books

April 8: Gallup Public Library, 9am-5pm "Author Fair"
April 20-22: Arizona-NM Historical Society Conference, Flagstaff, AZ
June 16-18: Sacred Art Market, Gallup Cathedral
July 15: Lavender in the Village, Los Ranchos Agri Center


Henrietta Christmas & Paul Rhetts

April 30: Santa Fe Public Library, 2pm "Basic Genealogy Checklist: 101 Tips & Tactics to Finding Your Family History"
June 24: Treasure House Books, Albuquerque Old Town 1-3pm "Basic Genealogy Checklist: 101 Tips & Tactics to Finding Your Family History"


Loretta Hall

March 18: Santa Fe Public Library, 2pm "New Mexico's Contribution to Space Travel"
April 5: Bear Canyon Senior Center, 10:00-11:30, "NM is a Treasure Trove of Space History"
April 7, 14, 21, 28: LifeLong Learning Institute class, Covenant Presbyterian Church, 9315 Candelaria Rd NE, Albuquerque, 10:00-12:00, "New Mexico's Contributions to Space Travel"
May 3: Bear Canyon Senior Center, 10:00-11:30, "Getting Men to the Moon: Behind-the-Scenes Stories"
July 13: OASIS, 1:00-2:30, "What Sex Differences Mean for Space Travel"


Pat Hodapp

April 23: Collected Works, 2pm "Santa Fe Bucket List"


Sabra Brown Steinsiek

March 11: Reading "The Tale of the Pronghorned Cantaloupe" on Green Knees Radio (KSFR 101.1)


Ross Van Dusen

May 20: Treasure House Books, 1pm "Lyle Got Stuck in a Tree"