Our New Spaceport America Book!
Yippee! We just released our first new title for 2017 —
MIGUEL & MICHELLE VISIT SPACEPORT AMERICA
by Loretta Hall. This is a fun book for children and young readers!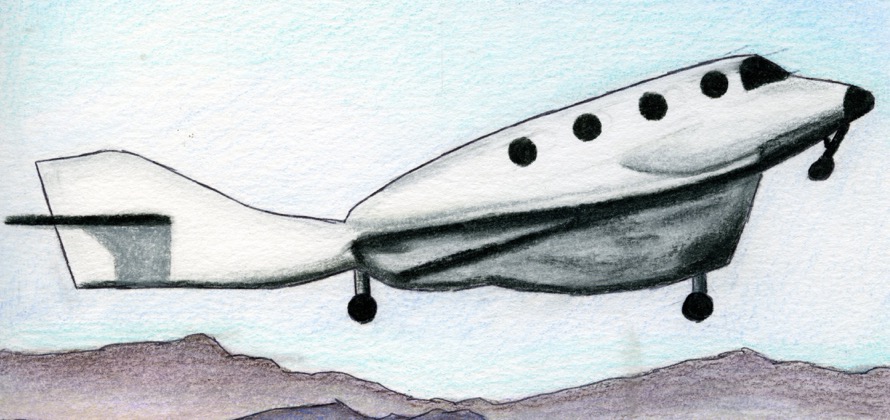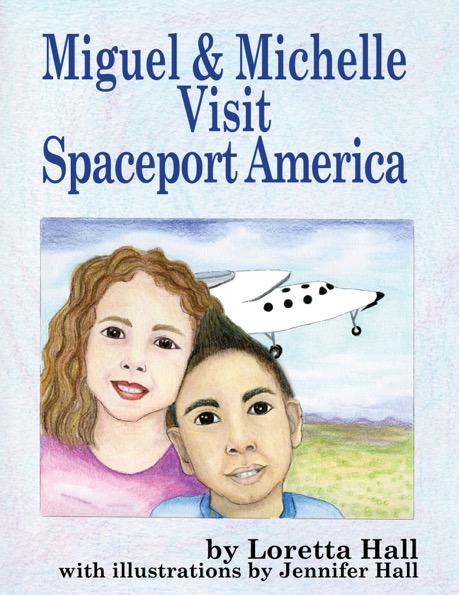 The first book of 2017!
Miguel & Michelle Visit Spaceport America,
by Loretta Hall and illustrated by her daughter Jennifer, is our newest children's book. Loretta is our space expert — we call her spacie!


We wanted a book to show how the Spaceport can ignite the imagination of kids in space. Spaceport is in southern New Mexico so there is also state pride. Spaceport could have a lot of events but it has been slow to take-off. Already there is a lot of interest in the book and if Sir Richard Branson starts doing flights it could be big. We love parent guilt!

Loretta did two space books for adults –
Out of This World
and
Space Pioneers
along with her
Space Buff's Bucket List
book. She is also a Space Ambassador and speaks on space topics and even space trash! Who knew!

So the adventure begins on the Spaceport book — the final frontier!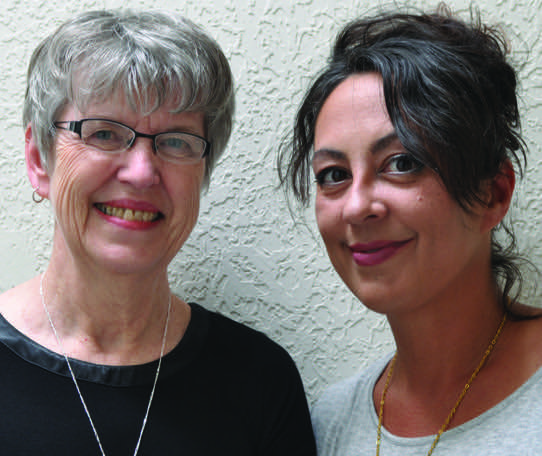 Barbe Awalt
Today's Rants: Some Random Thoughts!

Former Labor Secretary, Professor Robert Reich just explained the only three reasonable conclusions Americans can draw from Donald Trump's early morning tweetstorm of lies about President Obama. President Trump revealed that he's upset a FISA warrant has been used by the FBI to surveil his campaign and transition team for suspected agents of foreign powers.
1. Trump is more nuts than we suspected – a true paranoid.
2. Or he's correct, in which case there's probable cause that he committed treason. No president can order a wiretap. For federal agents to obtain a wiretap on Trump's phone conversations, the Justice Department would first have had to convince a federal judge that it had gathered sufficient evidence that there was probable cause to believe that Trump had committed a serious crime or was an agent of a foreign power, depending on whether it was a criminal or foreign intelligence wiretap.
3. Or Trump's outburst was triggered by a commentary on Breitbart News reporting an assertion Thursday night by rightwing talk-radio host Mark Levin suggesting Obama and his administration used "police state" tactics last fall to monitor the Trump team's dealings with Russian operatives. If this was the source of Trump's ravings this morning, we've got a president willing to put the prestige and power of his office behind a baseless claim emanating from rightwing purveyors of lies.


Buried in the GOP bill to "replace" the Affordable Care Act is a provision ending the $500,000 limit on deducting executive compensation from health insurer's taxes.As a result, health insurance companies would get a $1 billion or more windfall over the next decade — and pay their CEOs even more money than now. For example, Aetna CEO Mark Bertolini earns more than $17 million annually, of which $500,000 is deducted from Aetna's corporate income as a business expense. Ending the cap would allow Aetna to deduct the entire $17 million, as well as the pay of all other Aetna executives earning more than $500,000 a year. Remember, this is only one small provision in the Republican bill. Add them up, and we're talking big money – transferred from the poor and sick to the rich and wealthy, from taxpayers to health insurers. It makes no sense to have a health insurance system based on private for-profit health insurers -- who pay vast sums to their executives, and even vaster sums in order to market and advertise to healthy people, and whose only real goal is to maximize shareholder returns. That's why we must work toward a single-payer system. WHAT DO YOU THINK?

1. Tax Credits Will Decrease Overall (But Especially for the Poor and Elderly) • 2. Pre-Existing Conditions Will Be Grounds for Costlier Insurance Again
3. Older Americans Will Pay More

4. The Medicaid Expansion Will Be Phased Out

The GOP proposal is unusual in that it hasn't yet been scored by the Congressional Budget Office, the federal agency that calculates the impact that proposed legislation would have on the debt other considerations, and there clearly hasn't been a great desire to share this information with the public.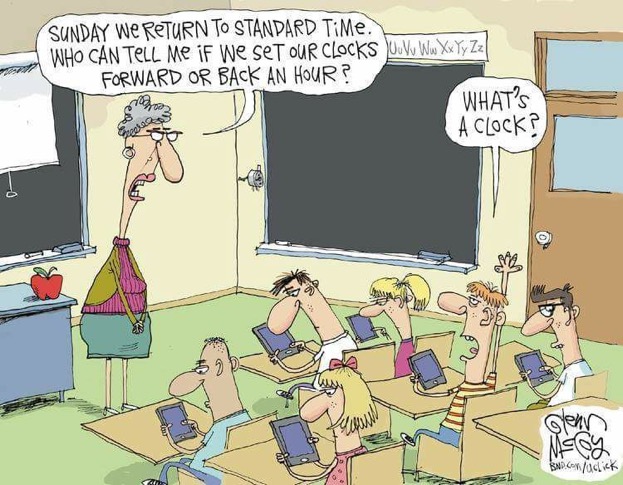 — with a little help from Facebook
Book Reviews!

The New Mexico Genealogist
magazine (March 2017, Vol. 56, No. 1) has a review of "
THE BASIC GENEALOGY CHECKLIST: 101 Tips & Tactics to Find Your Family History
" by Henrietta Christmas and Paul Rhetts. It says:
Effective family history research involves casting a wide net across all kinds of records and using a variety of research techniques. Too often we get in a research rut by focusing on the same sources over and over. Consequently, we leave fabulous clues and rich details about out ancestors uncovered because we didn't conduct a thorough search. With their new book,
The Basic Genealogy Checklist
, authors Henrietta Christmas and Paul Rhetts have outlines a list of sources that will help make out ancestral hunts far more productive. The book is divided into five broad sections, each with a different focus: The Basics/Getting Started; Brickwalls & Deadends; Groups & Organizations; Special Documents; and, Ethnic/religious. Within each section the authors offer an assortment of tips. For example, tip #20 is "Create a burial list." They recommend having a sorted list of where all your ancestral relatives are buried. That way when you travel you can easily consult your list and know which cemeteries are in the vicinity. I can see more uses for such a list, too. It can help you see patterns. For example, what made the extended family members switch to a different cemetery? Did they move? Did they change churches? I'm going to put together a burial list for my ancestors. The tips in the book are brief and don't intend to offer in-depth training on being a genealogist. Rather, the tips make you think about things you should do and places you should look to help flesh out your family tree. In addition to the tips, Christmas and Rhetts point the reader toward dozens of helpful websites. No matter how long you've been researching, we all can use some new ideas.
The Basic Genealogy Checklist
is bound to have a tip or a tactic to jump-start your research.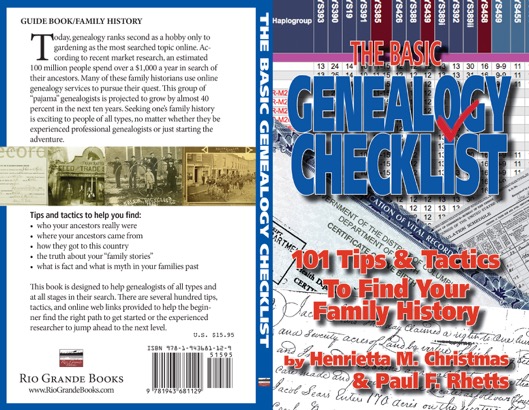 UPCOMING CALENDAR:

Rio Grande Books

April 8: Gallup Public Library, 9am-5pm "Author Fair"
April 20-22: Arizona-NM Historical Society Conference, Flagstaff, AZ
June 16-18: Sacred Art Market, Gallup Cathedral
July 15: Lavender in the Village, Los Ranchos Agri Center


Henrietta Christmas & Paul Rhetts

April 30: Santa Fe Public Library, 2pm "Basic Genealogy Checklist: 101 Tips & Tactics to Finding Your Family History"
June 24: Treasure House Books, Albuquerque Old Town 1-3pm "Basic Genealogy Checklist: 101 Tips & Tactics to Finding Your Family History"


Loretta Hall

March 18: Santa Fe Public Library, 2pm "New Mexico's Contribution to Space Travel"
April 5: Bear Canyon Senior Center, 10:00-11:30, "NM is a Treasure Trove of Space History"
April 7, 14, 21, 28: LifeLong Learning Institute class, Covenant Presbyterian Church, 9315 Candelaria Rd NE, Albuquerque, 10:00-12:00, "New Mexico's Contributions to Space Travel"
May 3: Bear Canyon Senior Center, 10:00-11:30, "Getting Men to the Moon: Behind-the-Scenes Stories"
July 13: OASIS, 1:00-2:30, "What Sex Differences Mean for Space Travel"


Pat Hodapp

April 23: Collected Works, 2pm "Santa Fe Bucket List"


Sabra Brown Steinsiek

March 11: Reading "The Tale of the Pronghorned Cantaloupe" on Green Knees Radio (KSFR 101.1)


Ross Van Dusen

May 20: Treasure House Books, 1pm "Lyle Got Stuck in a Tree"