Odds & Ends – Some Very Odd!
It is almost time to celebrate
The fourth of July is just around the corner! Let's celebrate by honoring all that makes this country great!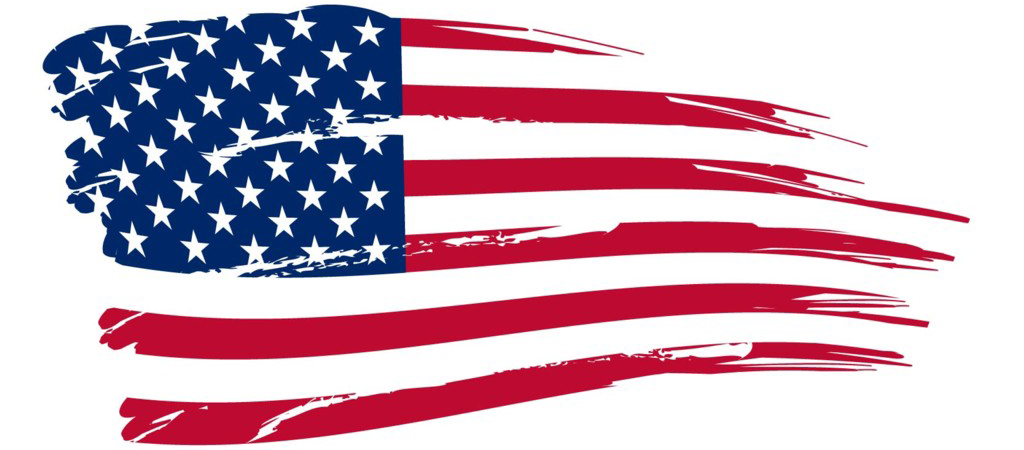 Health Care

If the Senate Health Care plan is so great, why don't they have it as their own? Because they have a clause in the proposed bill that it should not be the Senate's Health Care. So not very good is it? When are our representatives going to have what we have?

Just a thought.



Odds & Ends – Some Very Odd!

Mayor Berry (Alb.) is going to receive the Public Safety Award of Excellence from the Albuquerque Chamber of Commerce. He has racked up some major public safety eye-openers: best place in the U.S. to steal a car, APD under investigation by the Justice Department, property crime high, there was that riot when Donald Trump was running for President at the Convention Center, the Art Project bringing crime to affected business and much more. Good job Mayor Berry! Maybe this award is motivated by Mayor Berry's run for NM Governor? Just saying. Maybe he can get an economic award too?

In Pete Dinelli's words: "
The Chamber giving an "Excellence in Public Safety Award" to RJ Berry is like giving an "Award of Excellence in Security Investments" to convicted Ponzi scheme felon Bernie Madoff who is serving a lifetime sentence for stealing billions from people who trusted him with their lifetime savings."


The vote for the replacement Trump-care bill has been postponed. So what if you are kicked off getting medical care or your premiums get high. At least the rich will get richer and that is what it is all about!

The New Mexico Higher Education Department has many major problems when they were investigated by NM State Auditor Tim Keller. Frankly, you could probably pick almost any department in New Mexico and find the same problems.

And don't get me started about all the money and staff problems at UNM. Everyone has their own agenda and what are we teaching kids? Not a love of books or reading but athletics! Isn't that why you went to school? And why does UNM keep hiding the identity of the person refunding the money that was illegally spent to go to Scotland? Is the almost President of UNM asleep?

It is no wonder why we are angry!


The Sacred Heart Spanish Market

One of the first and nicest shows is the Sacred Heart Spanish Market in Gallup at the Sacred Heart Cathedral.

The results from the art show are:
Best Of Show – Martha Varoz Ewing for a sweet little straw appliqué altar.
2
nd
Place – Carlos Otero for a great pierced Guadalupe
3
rd
Place – Bryon Martinez
Guadalupe Award – Marie Antoinette Luna
Bishop's Award – Carlos Otero
Poster Award (for 2018) – Charlie Carrillo
And the poster for this year – Arlene Cisneros Sena.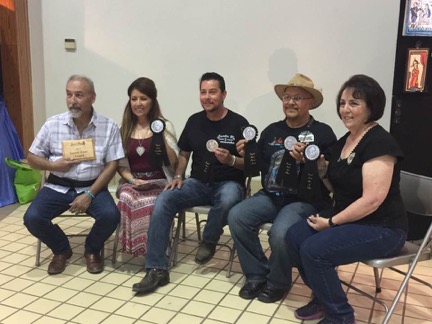 It is a place to see and purchase retablos, bultos, straw appliqué, posters, jewelry, books, textiles, furniture, and much more. The music Friday night for the reception was so good that people were dancing in the airless between art booths. The performers were Los Pinos from Albuquerque.

Thanks to the parishioners for taking such good care of the artists and for Jerry and Cherie Montoya for doing all the work to get this going.

Barbe Awalt
UPCOMING CALENDAR:
RIO GRANDE BOOKS

July 15: Lavender in the Village, Los Ranchos Agri Center
Nov 4, 2017: Tempe Book Festival, Tempe AZ Public Library


HENRIETTA CHRISTMAS & PAUL RHETTS ("The Basic Genealogy Checklist")

August 12: Tome on the Range, Las Vegas, NM 12 noon and 4pm


LORETTA HALL ("Miguel & Michelle Visit Spaceport America:" "The Space Buff's Bucket List;" "Space Pioneers;" and "Out of this World")

July 13: OASIS, 1:00-2:30, "What Sex Differences Mean for Space Travel"


RILEY MITCHELL ("The Essential Paranormal Bucket List")
July 29: Treasure House, 1-3pm
Albuquerque Old Town
Plaza
GAIL RUBIN

July 12: "Jewish Funeral Traditions on Film" presented through Osher Lifelong Learning Institute; 1:00-3:00 p.m.
July 28: The Osher Lifelong Learning Institute class "Laughing and Learning," 1:00-3:00 p.m.