Special Fundraiser for the Carrillos
Collected Works Bookstore in Santa Fe holds special show and sale of works by Charlie and Debbie Carrillo. Effort to support their medical expenses from a recent terrible auto accident!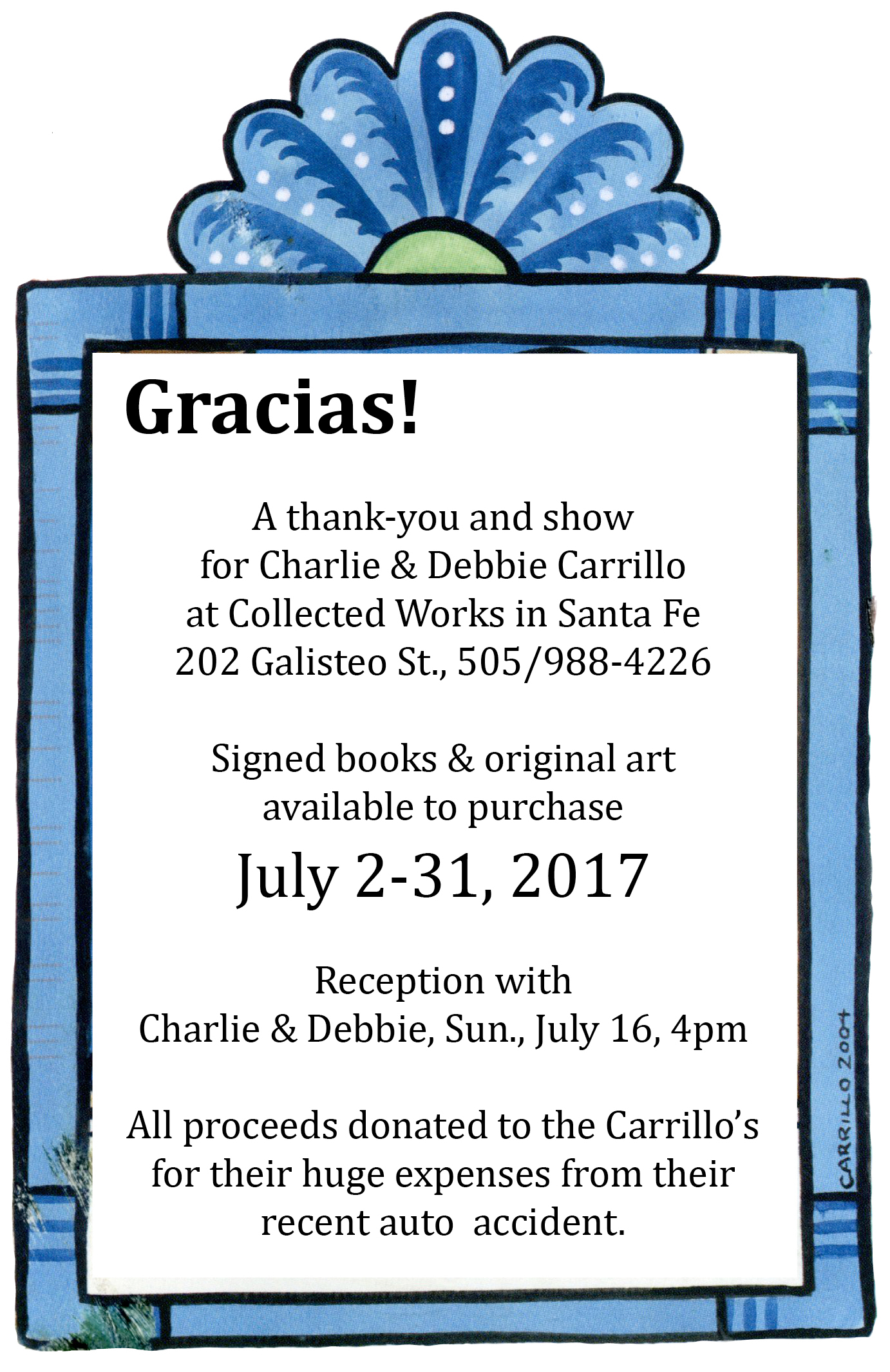 Gracias At Collected Works – UP!

I was honored to be at Collected Works bookstore (202 Galisteo – right off the Plaza) in Santa Fe when the Carrillo's hung their Gracias show. Along with the art are great, signed books – by and about the Carrillo's.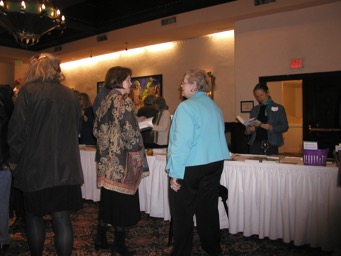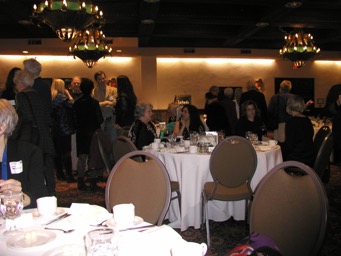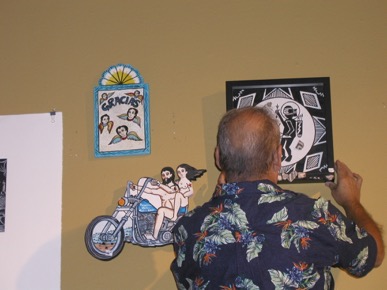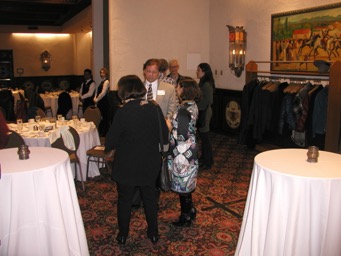 There are monoprints, retablos, tiles, and mixed media pieces. Already, when I left one piece was sold – RIGHT AWAY!

But wait – there is more! For the reception on Sunday, July 16, at 4pm – there are a few surprises. To make the event fun, renowned artist Nick Herrera of El Rito, has two retablos for sale to the highest bidder. One is
Our Lady of Remedies
(appropriate!) and a
Blue Christ
. Nick is a friend, student, mentee and mentor of Charlie and a very good person. Nick has been there.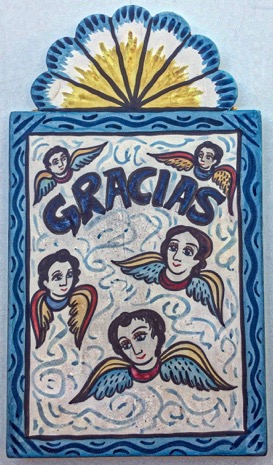 But there is more! We couldn't let Nick's kind gesture to go unanswered so we have an artist's proof of Charlie's
Flight Into Egypt
lithograph that he did at the Tamarind Institute in 1994. Charlie gave it to us and we think this is the perfect opportunity to help the Carrillo's. After all, we do have a finished version on the wall so how many can a person have?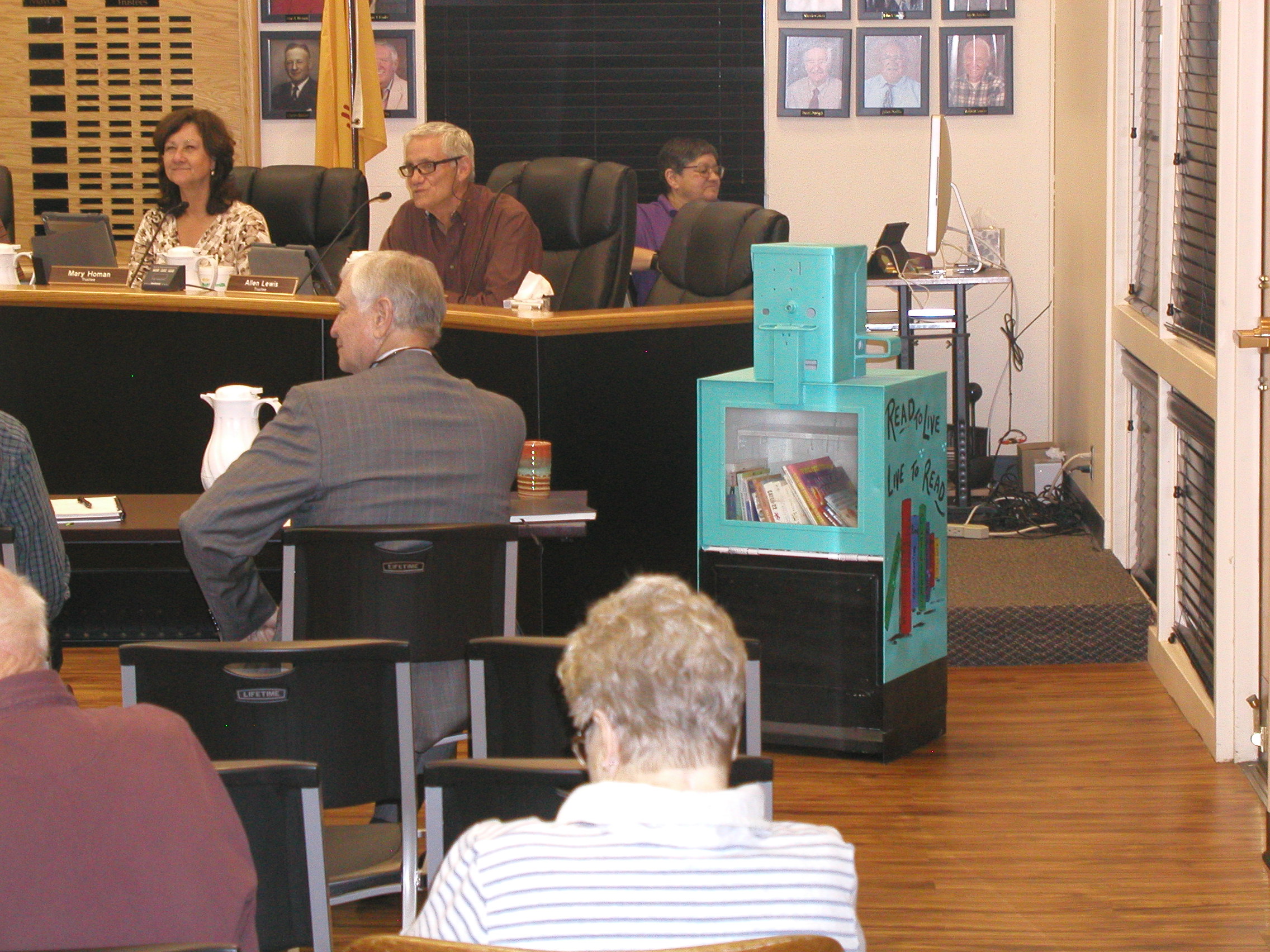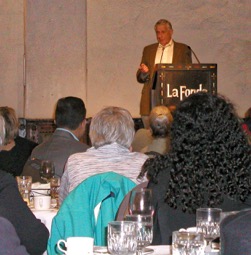 All three pieces will be auctioned at the reception and the highest bidder gets them on the spot! We want to say thanks to Dorothy Massey at Collected Works. It was her idea to do this and she has been supportive to the Carrillo's. She has been an angel. While there get a signed book – some of them are end of the quantity like
Charlie Carrillo: Tradition & Soul
. We thought they were sold out, but Paul found a partial box in the warehouse right before this event and we think it is a sign from heaven to have them. All proceeds go to the Carrillo's for their continued medical and living expenses that are HUGE!

You don't have to buy anything but stop by on July 16, and say we are glad you are alive Carrillo's! It will be a pre-Spanish Market party! The show will be up all month. This is the Carrillo's way of saying thank you to the community, but we are thankful for them!


Barbe Awalt


UPCOMING CALENDAR:
RIO GRANDE BOOKS

July 15: Lavender in the Village, Los Ranchos Agri Center
Nov 4, 2017: Tempe Book Festival, Tempe AZ Public Library


HENRIETTA CHRISTMAS & PAUL RHETTS ("The Basic Genealogy Checklist")

August 12: Tome on the Range, Las Vegas, NM 12 noon and 4pm


LORETTA HALL ("Miguel & Michelle Visit Spaceport America:" "The Space Buff's Bucket List;" "Space Pioneers;" and "Out of this World")

July 13: OASIS, 1:00-2:30, "What Sex Differences Mean for Space Travel"


RILEY MITCHELL ("The Essential Paranormal Bucket List")
July 29: Treasure House, 1-3pm
Albuquerque Old Town
Plaza
GAIL RUBIN

July 12: "Jewish Funeral Traditions on Film" presented through Osher Lifelong Learning Institute; 1:00-3:00 p.m.
July 28: The Osher Lifelong Learning Institute class "Laughing and Learning," 1:00-3:00 p.m.