There is a God! UPDATE
The UNM Golfgate moves into high gear! When will these people learn that you don't screw with peoples money?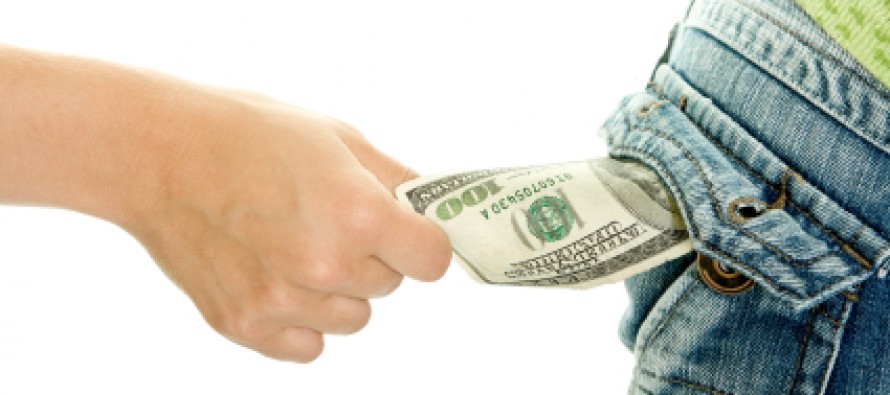 Tim Keller, the New Mexico State Auditor, has launched a look to see if tax funds were used illegally by Paul Krebs to go to Scotland. So we know Tim Keller can watch TV where Paul Krebs said he used the money and broke the law and understand it. GREAT! Not so much for the Bernalillo DA or the Attorney General. No matter what happens, Tim Keller gets kudos for at least trying!

Let's talk about the almost UNM President, Chaobi Abdallah. He accepted re-payment of the $64,000 from an unknown donor to set things right. First of all, the almost President should never have accepted the money because he is actively covering up a crime. Though he is not too bright because he said it on TV. He also didn't say he was doing anything about Paul Krebs breaking the law. I guess when you are the almost President of a university, you don't know you have to follow the law. WHAT KIND OF EXAMPLE IS HE TO THE UNM STUDENTS?

And don't we have a money problem - like UNM doesn't have enough money to keep UNM Press going without firing people and moving the books to Chicago? WHAT IS WRONG WITH THE ALMOST PRESIDENT OF UNM, CHAOBI ABDALLAH and PAUL KREBS?

I would love to be above the law, ethics, and public opinion. Is it time to get rid of both Paul Krebs and the almost President, Chaobi Abdallah – so he can join the other real Presidents of UNM who have golden parachutes? Why do people think UNM is a joke? Because of things like this.


Barbe Awalt
UPCOMING CALENDAR:
Rio Grande Books

May 27: El Rito Public Library Fundraiser with Nicholas Herrera, 10a-1pm
June 16-18: Sacred Art Market, Gallup Cathedral
July 15: Lavender in the Village, Los Ranchos Agri Center
Nov 4, 2017: Tempe Book Festival, Tempe AZ Public Library


Henrietta Christmas & Paul Rhetts

June 24: Los Alamos Genealogy Society, 7pm "Genealogy Tips"
June 24: Treasure House Books, Albuquerque Old Town 1-3pm "Basic Genealogy Checklist: 101 Tips & Tactics to Finding Your Family History"


Loretta Hall

June 10: Bookworks, 11am. 4022 Rio Grande Blvd ABQ
July 13: OASIS, 1:00-2:30, "What Sex Differences Mean for Space Travel"


Ross Van Dusen

June 4: Treasure House Books, 1pm "Lyle Got Stuck in a Tree" and "What Makes Lightning?"