Happy New Year!!
Happy New Year and Let's Get Organized!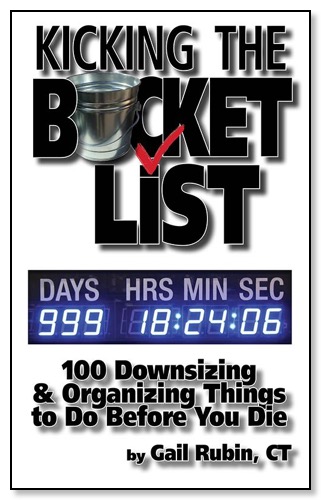 With a nod to Gail Rubin and her downsizing and cleaning out ideas in
Kicking the Bucket List
, take some time today to throw things out! Organize, eliminate, and store. We can all benefit from it!


Barbe Awalt
UPCOMING CALENDAR:
FRANCELLE ALEXANDER ("Albuquerque's North Valley"

February 15: Bookworks, Rio Grande Blvd, 6pm
February 17: Los Ranchos Village Hall, 11am to 1pm
February 18: Treasure House Books, Old Town Plaza, 1pm


HENRIETTA CHRISTMAS & PAUL RHETTS ("The Basic Genealogy Checklist")

January 6: Hispanic Genealogy Research Center at National Hispanic Cultural Center, Albuquerque, 10am
January 9: El Castillo Living Center, Santa Fe, NM, 7pm


ROSS VAN DUSEN ("What Makes the Lightning?", "How the Crocka Dog Came to Be"; and "Lyle Got Stuck in a Tree")
Jan 24: Edna Ferguson Public Library, 3700 San Mateo Blvd NE, Albuquerque