You're Fired – Really?
What has happened to common courtesy and civility?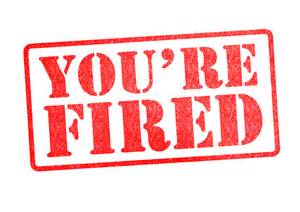 FBI Director Comey was fired by President Trump. Let's not get into political ideas because our heads will explode. What struck me as without class, was the way Comey was fired.

Comey had to find out he was fired by seeing it on TV at a talk he was delivering in another city and state. Trump did not have the common courtesy to tell him he was fired by calling Comey or to his face. Even when Trump said, "You're fired!" on TV is was to a person's face. But it was for TV and that may be the rub. It wasn't real-life.

Comey deserved to be fired to his face. This is real-life and to find out from a TV report is classless at best and low. Does it suggest Trump is a coward? Trump is unable to take responsibility for his actions? You be the judge. I find it a poor example of what a president should be.


Barbe Awalt
Today's Random Thought!

Book Passage is a hub of literary activity and free expression. In addition to selling books, it hosts over 700 author events a year—in which authors give talks, read passages, interact with readers, and autograph their books. Bill keeps copies of these signed books to sell later—which you can see scattered down the aisles of his store. Book Passage also curates a monthly book club, wherein readers are sent a first edition book signed by an up-and-coming author.
Book Passage doesn't charge a premium for the autograph; all of its books are sold for their cover price. But a newly enacted California law makes it extremely risky, if not impossible, for Book Passage to continue selling autographed books or hosting author events.
Acting on purported consumer protection concerns, the legislature recently expanded its autograph law (which formerly only applied to sports memorabilia) to include any signed item worth over $5—including books. Under that law, sellers must produce a certificate of authenticity and maintain detailed records of every sale for seven years. Sellers must, among other things:
1 Note the purchase price and date of sale,
2 specify whether the item is part of a limited edition,
3 note the size of the edition, anticipate any future editions,
4 disclose whether the seller is bonded,
5 divulge any previous owner's name and address,
6 if the book was signed in the presence of the seller, specify the date and location of the signing, and identify a witness to the autograph.
UPCOMING CALENDAR:
Rio Grande Books

May 27: El Rito Public Library Fundraiser with Nicholas Herrera, 10a-1pm
June 16-18: Sacred Art Market, Gallup Cathedral
July 15: Lavender in the Village, Los Ranchos Agri Center
Nov 4, 2017: Tempe Book Festival, Tempe AZ Public Library


Henrietta Christmas & Paul Rhetts

June 24: Los Alamos Genealogy Society, 7pm "Genealogy Tips"
June 24: Treasure House Books, Albuquerque Old Town 1-3pm "Basic Genealogy Checklist: 101 Tips & Tactics to Finding Your Family History"


Loretta Hall

June 10: Bookworks, 11am. 4022 Rio Grande Blvd ABQ
July 13: OASIS, 1:00-2:30, "What Sex Differences Mean for Space Travel"


Ross Van Dusen

June 4: Treasure House Books, 1pm "Lyle Got Stuck in a Tree" and "What Makes Lightning?"