Stay Cool with Lavender in the Village!
Lavender in the Village: A Great Family-event right in your back yard (almost)!

The Lavender in the Village festival is something Los Ranchos should be proud of. It a family-friendly event that is so pleasant with good food, crafts, lavender products, antiques, and we have books and so much more!

The big item for every lavender festival is our Cooking With Lavender book by Suzanne Smith. We have it two ways: the book only for $10@ AND the pack that has a book, lavender seeds, and lavender seasoning (the buds to use in food) for $15@. This pack is the perfect gift and we sold out last year!

Use the buds – sparingly – in eggnog, pastries, on cakes, in ice cream, ice tea, cookies, and much more. They are food approved.

Join in the fun - 9am to 4pm this Saturday, off Rio Grande Blvd. (North Valley of Albuquerque) in the Agri-Nature Center and oh yes, there will be lavender signs! See us in the building.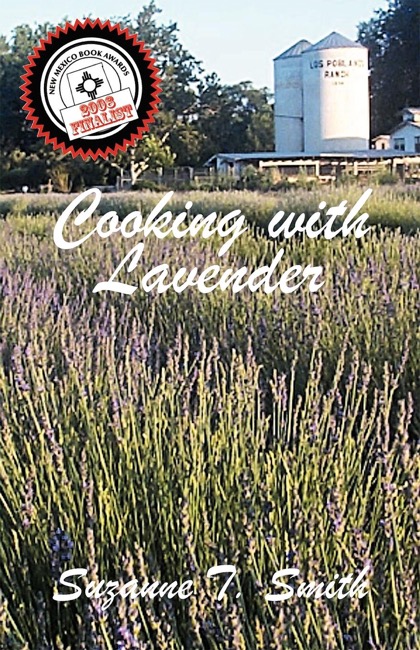 Barbe Awalt
UPCOMING CALENDAR:
RIO GRANDE BOOKS

July 15: Lavender in the Village, Los Ranchos Agri Center
Nov 4, 2017: Tempe Book Festival, Tempe AZ Public Library


HENRIETTA CHRISTMAS & PAUL RHETTS ("The Basic Genealogy Checklist")

August 12: Tome on the Range, Las Vegas, NM 12 noon and 4pm


RILEY MITCHELL ("The Essential Paranormal Bucket List")
July 29: Treasure House, 1-3pm
Albuquerque Old Town
Plaza
GAIL RUBIN

July 28: The Osher Lifelong Learning Institute class "Laughing and Learning," 1:00-3:00 p.m.