The Southside Santa Fe Library Celebration
I remember when the Southside Library in Santa Fe opened 10 years ago. I will confess, I went there to see the huge and wonderful sculpture that hangs in the front. I have been there many times since and it is a great addition to the community and to the Santa Fe Library collection. There is a celebration of the Library on May 20 and a kick-off of the popular Summer Reading Program.

Instead of me trying to reform the words, my friend Pat Hodapp has said it all in her Press Release about the event. Read it! Also, we have the two pieces of art from Ricardo Caté. At the moment he is one of my favorite artists for his humor. He is also very Santa Fe.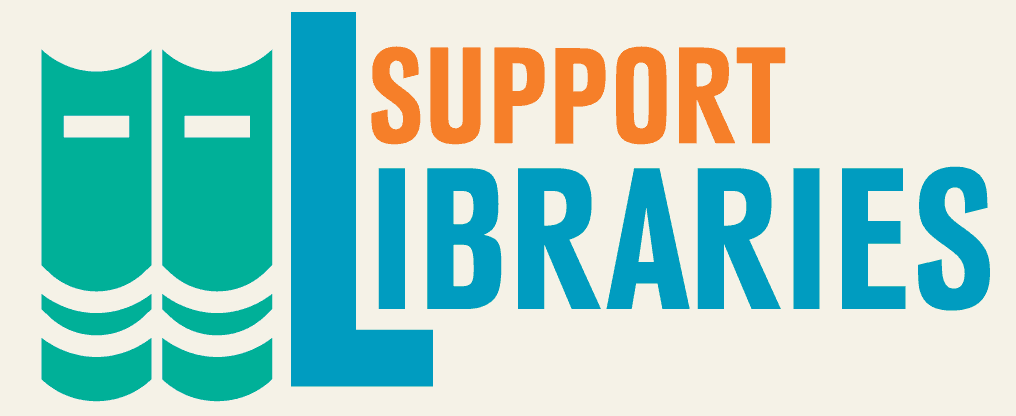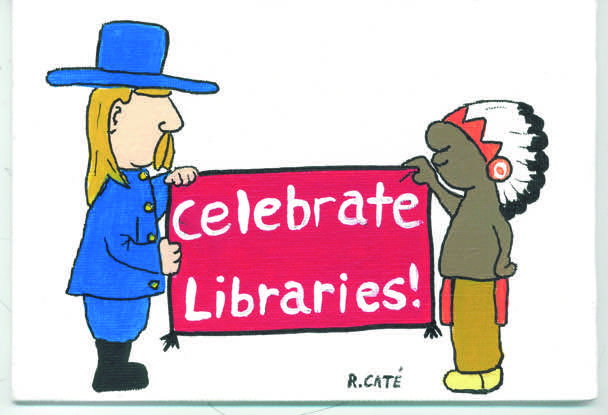 CELEBRATE LIBRARIES!

SANTA FE PUBLIC LIBRARY KICKS OFF SUMMER READING WITH A SOUTHSIDE LIBRARY PLAZA FAIR ON MAY 20

Contact: Patricia Hodapp, 955-6788
May 20, the Southside Library will celebrate its 10th Anniversary with a Plaza Fair! The free Plaza Fair will open at 11:00 am to the music of Mariachis Buenaventura followed by a welcome from Mayor Javier Gonzales and City Councilors.
The event will go from 11:00 am to 4:00 pm. Over 25 non-profits serving the community will have booths at the Plaza Fair! This special day will be celebrated with activities for children, information from local agencies for adults, music, and special guest Randi's Reptiles will be in the Community Room. Dahlia Cummings will do a special Books & Babies program. Also performing will be Wise Fool, Mariachis Azteca and EMI ARTE Flamenco dancers. MakerSpace will be there to join in the creative day! Sparky the Firedog mascot and a fire truck will be on site.
Other booths will include the Botanic Gardens, YMCA, Boys and Girls Club, United Way, Somos Un Pueblo Unido, the Museum of Art, Earth Care, 1 Santa Fe, Chainbreakers, Friends of the Library, Food Oasis, La Familia and the Farmers' Market..
Food will be a part of this festival. Everything in the Plaza Fair will be free!
The generous sponsors of the Southside Library Plaza Fair include Dairy Queen, Genoveva Chavez Community Center, the Botanic Gardens, Sprouts, 1 Santa Fe, the Brindle Foundation and the Friends of the Library.
The ever popular Summer Reading Program kicks off at the May 20 Plaza Fair. Children will be able to sign up for this year's Summer Reading Program during the event. This year's Summer Reading Program theme is "Build a Better World." The performances presented during the Summer Reading Program will explore that theme using songs, stories, and other methods. The crafts programs will feature building structures using ones imagination.
Can't make it to the Kickoff event? Registration for the Summer Reading Program is available at all three Santa Fe Public Libraries through July 15. The Summer Reading Program registration and all events are free. Prizes are given after each week of reading, starting on May 30. Children may enter for the grand prize drawing of a bicycle after the third week of reading. The Grand Prize drawing and other drawings will be held at the end of the Summer Reading Program during parties at all three locations. The program is open to children up to the age of 12.
Special sponsors of the Summer Reading Program include Dairy Queen, the Genoveva Chavez Community Center, Friends of the Library, McDonalds, Applebee's, the Botanical Gardens and the Santa Fe Century.
What do you do when you join the Summer Reading Program? Read books or have them read to you! Attend special performances and participate in arts and crafts activities! It is a great time to explore personal areas of interest, everything from ghosts to the sciences, how-to books, and great stories.
For the parents: Numerous studies have proven that active participation in summer reading prevents reading loss, not only for the youth reading on their own, it includes the children you read to. Reading loss is cumulative and children who do not read during the summer may be left behind when school starts again.
The month of July brings us the end of the Summer Reading Program with parties for participants, starting on July 21. Books and Babies will be on hiatus from July 11 through July 20, starting up again on July 25 and going through the month of August. Preschool Story Time will be held during the whole month of July and on hiatus during the month of August.
Participation in the Summer Reading events is available to all families and children whether one joins the program or not. Stop in at the Main Library, La Farge Branch, or the Southside Branch for more information.
Check out the calendar on our website at www.santafelibrary.org.


Barbe Awalt


Today's Random Thought!
Bay Area bookseller Bill Petrocelli is filing a lawsuit against the state of California, hoping to force a repeal of the state's controversial "Autograph Law." The law, booksellers claim, threatens to bury bookstore author signings under red tape and potential liabilities. Petrocelli, co-owner of Book Passage, filed Passage v. Becerra in U.S. District Court for the North District of California, pitting the bookstore against California State Attorney General Xavier Becerra.
Last year, the California legislature broadened a set of civil code regulations focused on autographed collectibles to include "all autographed items" with a value over $5. Assembly Bill 1570 requires anyone selling autographed books to provide an extremely detailed "certificate of authenticity" with each book, describing the book, identifying the signer, noting witnesses of the book signing, insurance information, and other details. Per the new law, booksellers must keep the certificates for seven years or risk substantial damages, court fees, and a civil penalty if the autographed book gets questioned in court.
These new regulations took effect in January, prompting protests from around the state—including a Change.org petition with over 1,700 signatures urging the state legislature to repeal the bill. Petrocelli's suit marks the first time a California bookseller has challenged the law in court.
The Pacific Legal Foundation, a non-profit law firm defending "private property rights, individual liberty, free enterprise, [and] limited government," mounted Petrocelli's lawsuit free of charge, as it does for all its clients. "We spoke to booksellers up and down the coast," said Anastasia Boden, one of the PLF attorneys representing Book Passage in the suit. "But Bill was the only one so far brave enough to join a constitutional lawsuit and act as a civil rights plaintiff."
The lawsuit argues that common bookstore practices like guest author lectures and book signings "are fundamental to First Amendment freedoms." By that argument, the regulations Assembly Bil 1570 places on booksellers violates a basic freedom accorded to all Americans by the Constitution.
According to the lawsuit, the new paperwork and penalties "significantly burdened and seriously threatened" Petrocelli's efforts to sell books autographed by their authors. Book Passage hosts around 700 author events every year, as well as a "Signed First Editions Club" for dedicated members. These programs, under the new law, would generate thousands of pages of paperwork, as well as the potential for massive liabilities.


UPCOMING CALENDAR:
Rio Grande Books
May 27: El Rito Public Library Fundraiser with Nicholas Herrera, 10a-1pm
June 16-18: Sacred Art Market, Gallup Cathedral
July 15: Lavender in the Village, Los Ranchos Agri Center
Nov 4, 2017: Tempe Book Festival, Tempe AZ Public Library

Henrietta Christmas & Paul Rhetts
June 24: Los Alamos Genealogy Society, 7pm "Genealogy Tips"
June 24: Treasure House Books, Albuquerque Old Town 1-3pm "Basic Genealogy Checklist: 101 Tips & Tactics to Finding Your Family History"

Loretta Hall
June 10: Bookworks, 11am. 4022 Rio Grande Blvd ABQ
July 13: OASIS, 1:00-2:30, "What Sex Differences Mean for Space Travel"

Ross Van Dusen
June 4: Treasure House Books, 1pm "Lyle Got Stuck in a Tree" and "What Makes Lightning?"