The Balloons Are Here!
It's a wonderful time of the year — roasted chiles, cool mornings, and hot air balloons. Our crew had a fabulous time this morning — we were there in spirit this am.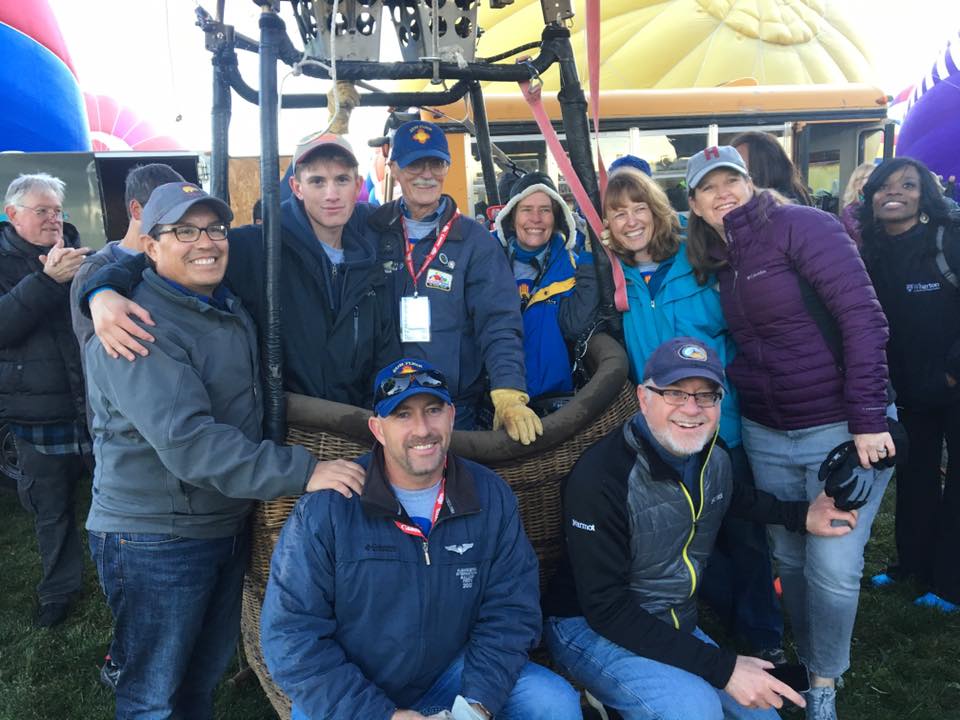 No matter how jaded you are, the sight of the wonderful and colorful balloons makes you stop and look. Every year we have to see the new special shapes.

This year, a search at the entry of Balloon Fiesta Park has slowed entry down a little. Because of Las Vegas, Balloon Fiesta is being careful. They had to be careful with drones because drones and balloons don't play well together. But Las Vegas made things even more interesting.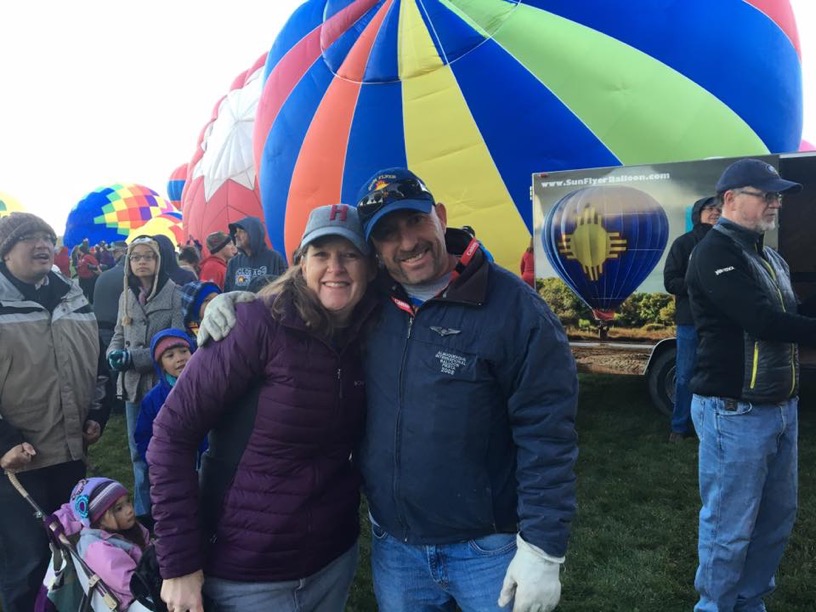 Isn't it sad that an event so beautiful has to be so careful because of a sad event?

It is the biggest show on earth and aren't we lucky to have it in our backyard? The rains have stopped and it is now – UP UP & AWAY!


Barbe Awalt
UPCOMING CALENDAR:
RIO GRANDE BOOKS

Nov 12: 4th Annual Albuquerque Balloon Museum Arts & Crafts Fair, 9am to 5pm


HENRIETTA CHRISTMAS & PAUL RHETTS ("The Basic Genealogy Checklist")

Dec 9: Los Lunas Public Library, 10am
January 6: Hispanic Genealogy Research Center at National Hispanic Cultural Center, Albuquerque, 10am
January 9: El Castillo Living Center, Santa Fe, NM, 7pm


RILEY MITCHELL ("The Essential Paranormal Bucket List")

Oct 21: Santa Fe Public Library, 2pm
Oct 30: Bookworks, Rio Grande Blvd, 6pm
SLIM RANDLES ("The Fly Fisherman's Bucket List")

Nov 9: Bookworks, Rio Grande Blvd, 6pm


JOSEPH SANCHEZ ("Historic Route 66")

Oct 7: Treasure House Books, Old Town Plaza, 1pm
Nov 4: Hispanic Genealogy Research Center at National Hispanic Cultural Center, 10am
Nov 18: Bookworks, Rio Grande Blvd, 3pm

JOHN TAYLOR & RICHARD MELZER ("Tragic Trails & Enchanted Journeys" & "Captain Maximiliano Luna")

Nov 11: Treasure House Books, Old Town Plaza, 1pm
Nov 16: Bookworks, Rio Grande Blvd, 6pm

ROBERT TORREZ ("Voices from the Past")
Nov 4: Treasure House Books, Old Town Plaza, 1pm
Nov 30: Bookworks, Rio Grande Blvd, 6pm

ROSS VAN DUSEN ("What Makes the Lightning?", "How the Crocka Dog Came to Be"; and "Lyle Got Stuck in a Tree")
Oct 28: Treasure House Books, Old Town Plaza, 1pm
Dec 1: Treasure House Books, Old Town Plaza, 6pm


AT BOOKWORKS