So This Happened and Heads May Explode
This is so interesting and it may make heads explode in Santa Fe!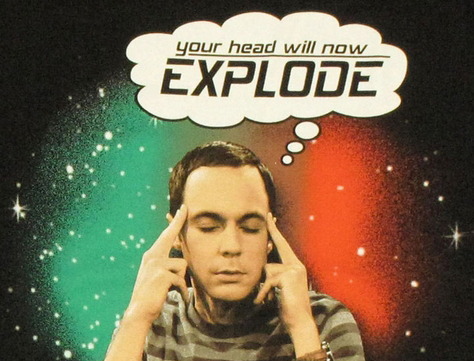 Last week I had the first hearing of my $9+M lawsuit against the New Mexico Public Education Department for violations – 232 – of the Inspection of Public Records Act (IPRA).

It was a real big deal. We had to provide in advance, case law for what we were saying. Never had to do that before but it was OK. I found more than eight cases supporting what I said and I used the best eight on my pleadings. Legal words, right!?!!??

The Opposing Counsel was using the "typo defense" – the reason NMPED made 199 mistakes of wording in a row for seven plus months violating IPRA. WHO DOES THAT?? The judge wanted nothing of it. But she did throw out the 199 documents saying they had to be mine. So I needed to do a new Motion for 20 documents that are mine to reintroduce them. In the judge's defense, she didn't know if any were mine or not since she hadn't seen the documents.

Opposing Counsel said the 33 "missing" documents from my IPRA request were never given because they didn't exist and were never written. It was ruled that the 33 documents are still in and we are going to trial. The 33 documents are listed in two letters to and from the Attorney General's Office that I submitted. So they do exist and were written except I have never seen them though a lot of other people have.

But have I not seen them? In a flash of divine inspiration I found four of the never written documents. They do exist! So I made a new Evidence Addendum for the Court to show them the four letters that Opposing Counsel said over and over didn't exist. She said it over and over in WRITING and being the bad girl that I am, I copied them also for the Court. My contention is – if four exist the other 29 documents do too!

So the questions are: did the lawyer just say those things to be nasty, did the lawyer say those things because NMPED said there were no documents and the lawyer just repeated what she was told, was the lawyer covering up for the client and they all knew NMPED screwed up, or did the lawyer say those things because it is me only doing the paperwork and I would NEVER find them?

We don't know yet but I will file the Motion on Tuesday and their heads will explode on Wednesday. Listen for it! I wasn't dismissed in Court!


Barbe Awalt
UPCOMING CALENDAR:
FRANCELLE ALEXANDER ("Albuquerque's North Valley")

Feb 15: Bookworks, Rio Grande Blvd, 6pm
Feb 17: Los Ranchos Village Hall, 11am to 1pm
Feb 18: Treasure House Books, Old Town Plaza, 1pm


GAIL RUBIN

Feb 6:
Film clip-illustrated talk, Hollywood's
Visions Trips and Crowded Rooms,
Osher Lifelong Learning Institute, UNM Continuing Education, South Building, 1634 University Blvd NE 1-3pm
Feb 17: "Green Burial Options in New Mexico," Rio Grande Nature Center State Park, 2901 Candelaria Road NW, Albuquerque 2pm
Mar 9-11: The Newly-Dead Game® and the documentary "Grandpa's in the TUFF Shed,"
Frozen Dead Guy Days in Nederland, Colorado

ROSS VAN DUSEN ("What Makes the Lightning?", "How the Crocka Dog Came to Be"; and "Lyle Got Stuck in a Tree")
Jan 24: Special Author Event for
What Makes a Snowflake?
, Edna Ferguson Public Library, 3700 San Mateo Blvd NE, Albuquerque, 4-5pm
Feb 22: Special Assembly on
How the Crocka Dog Came to Be
at Piñon Elementary School White Rock, NM
Apr 28: Battle of the Books at Los Lunas Schools, 8am-1pm
Jun 2: Book signing at Treasure House Books, 2012 South Plaza, Albuquerque Old Town,