Things Have Changed!
Amazing how things change when we least expect them or even able to notice the actual change. Our lives have definitely changed. Check this out!



When we were growing up some things happened and we were comfortable with them. Now, with lightning speed, all kinds of things have changed and they are not all comfortable.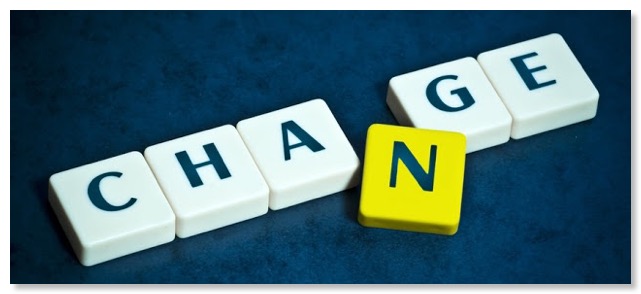 Do you remember when we flew on a plane and we dressed up – it was an event. Now people are seen in pj's and flip flops.

Do you remember your first credit card? I do! It was a store credit card from Hutzler's and it was metal. Now everyone has a credit card or a rapid rewards card.

Do you remember when panty hose were new and they were a bid deal? Now no one wears them. I don't miss them.

Do you remember when we dressed up for weddings and funerals as a sign of respect? I have actually been to both and seen people were wearing shorts.

Do you remember when your family doctor knew who you were? Enough said.

Do you remember when gasoline was 19.9 cents a gallon? I do and I remember it going down to 14.9 cents a gallon when there were gas wars. Now it is at $2.34 a gallon and we are still happy.

Do you remember Coke syrup and it worked on bad stomachs? You could get it at any drug store. It was not a nasty drug. Now the only place I have found it is Vermont Country Store.

Do you remember checks? When was the last time you wrote one for a non-business activity?

Do you remember cursive and how you had to practice it for school? Now schools aren't even teaching it.

Finally, do you remember when you read and enjoyed it? Do your kids or grandkids read? Do you have books in your home? Do you remember reading the newspaper and magazines? Are kids now, having problems reading and writing?

Get them a book for spring break or for the summer. Read with them.

`

Barbe Awalt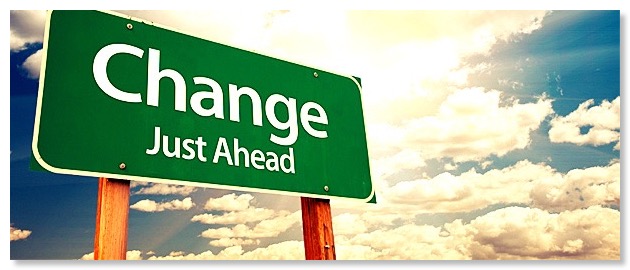 Today's Rant: Random Thoughts!

Can't Wait for Trump to Make an Official Overseas Trip —

Maybe he will be detained by ISE when he returns for having the wrong paperwork! After all he doesn't want any travelers — tourist or otherwise — coming to our country.


Broken Promises

1. He said he wouldn't bomb Syria. You bought it. Then he bombed Syria.
2. He said he'd build a wall along the border with Mexico. You bought it. Now his secretary of homeland security says, "It's unlikely that we will build a wall."
3. He said he'd clean up the Washington swamp. You bought it. Then he brought into his administration more billionaires, CEOs and Wall Street moguls than in any administration in history, to make laws that will enrich their businesses.
4. He said he'd repeal Obamacare and replace it with something "wonderful." You bought it. Then he didn't.
5. He said he'd use his business experience to whip the White House into shape. You bought it. Then he created the most chaotic, dysfunctional, backstabbing White House in modern history, in which no one is in charge.
6. He said he'd release his tax returns, eventually. You bought it. He hasn't, and says he never will.
7. He said he'd divest himself from his financial empire, to avoid any conflicts of interest. You bought it. He remains heavily involved in his businesses, makes money off of foreign dignitaries staying at his Washington hotel, gets China to give the Trump brand trademark and copyright rights, manipulates the stock market on a daily basis and has more conflicts of interest than can even be counted.
8. He said Hillary Clinton was in the pockets of Goldman Sachs and would do whatever they said. You bought it. Then he put half a dozen Goldman Sachs executives in positions of power in his administration.
9. He said he'd surround himself with all the best and smartest people. You bought it. Then he put Betsy DeVos, an opponent of public education, in charge of education; Jeff Sessions, an opponent of the Voting Rights Act, in charge of voting rights; Ben Carson, an opponent of the Fair Housing Act, in charge of fair housing; Scott Pruitt, a climate change denier, in charge of the Environmental Protection Agency; and Russian quisling Rex Tillerson as secretary of state.
10. He said he'd faithfully execute the law. You bought it. Then he said his predecessor, Barack Obama, spied on him, without any evidence of Obama ever doing so, in order to divert attention from the FBI's investigation into collusion between his campaign and Russian operatives to win the election.
11. He said he knew more about strategy and terrorism than the generals did. You bought it. Then he green-lighted a disastrous raid in Yemen, even though his generals said it would be a terrible idea. This raid resulted in the deaths of a Navy SEAL, an 8-year-old American girl and numerous civilians. The actual target of the raid escaped, and no useful intel was gained.
12. He called Obama "the vacationer-in-chief" and accused him of playing more rounds of golf than Tiger Woods. He promised to never be the kind of president who took cushy vacations on the taxpayer's dime, not when there was so much important work to be done. You bought it.
He has by now spent more taxpayer money on vacations than Obama did in the first three years of his presidency. Not to mention all the money taxpayers are spending protecting his family, including his two sons who travel all over the world on Trump business. We are even spending about $8 million a year to protect Betsy DeVos!
13. He called CNN, The Washington Post and The New York Times "fake news" and said they were his enemy. You bought it. Now he gets his information from Fox News, Breitbart, Gateway Pundit and InfoWars. — with a lot of help from Robert Reich

UPCOMING CALENDAR:

April is:

National Poetry Month
National Talk Like Shakespeare Day, April 23
World Book and Copyright Day, April 23
English Language Day, April 23


Rio Grande Books

April 20-22: Arizona-NM Historical Society Conference, Flagstaff, AZ
June 16-18: Sacred Art Market, Gallup Cathedral
July 15: Lavender in the Village, Los Ranchos Agri Center
Nov 4, 2017: Tempe Book Festival, Tempe Public Library


Henrietta Christmas & Paul Rhetts

April 30: Santa Fe Public Library, 2pm "Basic Genealogy Checklist: 101 Tips & Tactics to Finding Your Family History"
June 24: Treasure House Books, Albuquerque Old Town 1-3pm "Basic Genealogy Checklist: 101 Tips & Tactics to Finding Your Family History"


Loretta Hall

May 3: Bear Canyon Senior Center, 10:00-11:30, "Getting Men to the Moon: Behind-the-Scenes Stories"
June 10: Bookworks, 11am. 4022 Rio Grande Blvd ABQ
July 13: OASIS, 1:00-2:30, "What Sex Differences Mean for Space Travel"


Pat Hodapp

April 23: Collected Works, 2pm "Santa Fe Bucket List"


Ross Van Dusen

June 4: Treasure House Books, 1pm "Lyle Got Stuck in a Tree" and "What Makes Lightning?"