A New Week and Updates
If one breaks the law one usually goes to jail, especially if one fraudulently misused taxpayer money to the tune of $75,000. Golf trips by UNM employees on the public's dime is wrong. Not to mention the fraud that they perpetrated by saying is was a basketball tournament in Ireland. Bad. Very Bad!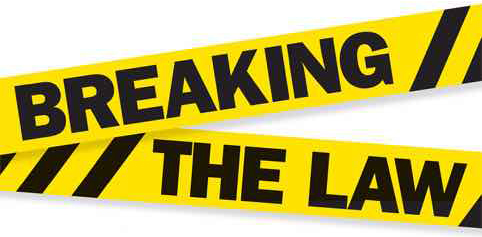 I will admit I have been a little hard on Paul Krebs and UNM. I just know that if I broke the law, I would be in jail. I don't like my tax money going to Scotland. I guess others think the same way I do. The
Sunday Albuquerque Journal
asked for Paul Krebs to be fired in an editorial. I would go further and ask for the Regents to fire almost President, Dr. Abdallah too. Obviously, UNM does not run a tight ship. There was the Ski Team problem, the Writers Conference problem, the money problems, the golden parachutes for coaches and presidents, and all those scholarship football and basketball players leaving for other colleges to say a few. At least the players aren't in jail! The Attorney General, Hector Balderas, has also started the process to investigate Paul Krebs. What is to investigate? Paul Krebs said on camera he broke the law and it was covered up by the mystery donor. I have asked for the name of that person through the Inspection of Public Records Act. The UNM almost President said Krebs was a honorable man. Does an honorable man set this kind of example for students?

Check out the letter I sent to the UNM almost President. He just got changed - ACTING PRESIDENT to INTERIM PRESIDENT. PRIORITIES! He is too chicken to respond but……..


Barbe Awalt
New Mexico Book Co-op

925 Salamanca NW May 30, 2017
Los Ranchos, New Mexico 87107
505/344-9382

paullpd@aol.com


Dear Dr. Abdallah – Interim UNM President,

The New Mexico Book Co-op would like to invite you to the June 23, 2017, lunch meeting - noon at Golden Corral on San Mateo near Cliff's. The NM Book Co-op is over 1,500 members and is the largest book organization in New Mexico. Our members are: publishers, authors, designers, booksellers, editors, librarians, teachers, reviewers, media, and more.

What we are very confused about are the recent happenings at UNM Press. We don't understand why the largest book publisher in New Mexico has terminations, forced retirements, and more. We don't understand why the books on New Mexico are being moved out of New Mexico, at considerable expense, to another state only to move back at the buyers expense if they are bought by schools, libraries, or stores. UNM Press contributes to both UNM and New Mexico but the powers to be are making sure it is a mere shell. Are you getting rid of the books left? Some of the best minds in New Mexico will now have to go elsewhere to be published and this makes no sense. We also don't understand why UNM wants another black eye? We can't even count the awards UNM Press has gotten for their books and it brings UNM and New Mexico honor. We don't understand the problem.

The uprooting of UNM Press to the Zimmerman Library basement when Zimmerman Library doesn't want what is left of them, makes no sense. This is the most bizarre rumor we have heard – a professor/teacher at UNM is going to be given $10,000 to run UNM Press – part-time? Surely you are kidding! There is no professor who knows contracts, staffing, editing, ebooks, sales, book contests, book reviews, catalogues, ads, covers, production, design, the book community, and much more. Is there someone wanting to be the Director and needs to get rid of everyone who might object? A purge? Staff has been terminated already and it will continue. UNM Press had 24 people and I know of at least 7 people terminated recently.

I understand if you are busy with the Paul Krebs/Attorney General inquiry and we are happy to have a designee in your place. Please let me know by June 20, 2017, if you or someone else is able to attend so we put them on the agenda. No fear, all 1,500+ do not attend the lunch! We would like this problem clarified ASAP.

Barbe Awalt
ps. I have sent this letter to all our members and the media because we are a co-op and transparent.



A number of people have asked why am I doing this and since we are the #2 book publisher in New Mexico aren't we happy to see UNM Press knocked off like this? NO!

I am doing this because UNM Press has a long and great history of great books. The clueless people pulling the strings have no idea what is going on. I have been told that termination letters to UNM Press staff have been signed by a UNM History Professor on sabbatical. Is that even legal? Talk about passing the buck!

We are #2 and we do not want UNM Press to be lessened. We like where we are.

We have friends at UNM Press and they are being treated badly with no respect. You would think that all these brain trusts at UNM would be able to work with them if UNM didn't like the bottomline.

The authors at UNM Press may have their books reproduced in violation of copyright agreements and they will have royalties greatly reduced.

It is the right thing to do and protest an action that is really bad and ill-conceived.

And finally, if this can be done at UNM Press then any of us can have a major problem. The writing is on the wall. Get angry at UNM!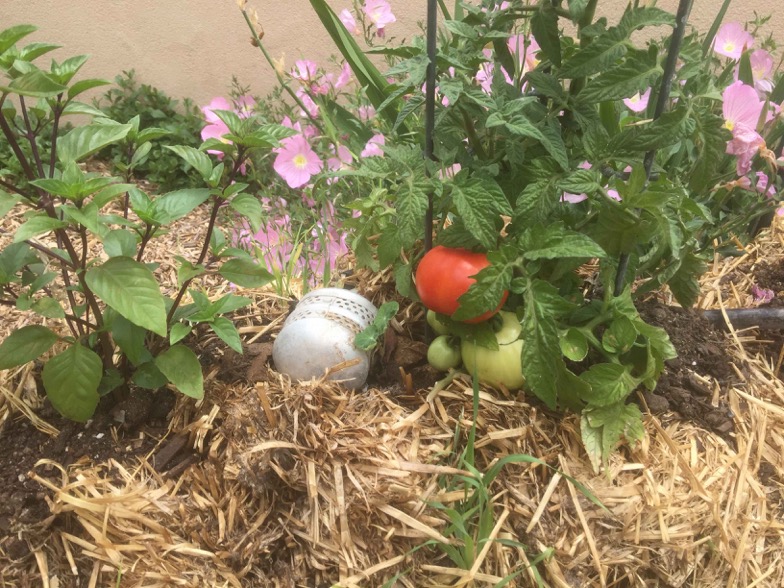 We have never had a tomato this soon! Our weather has been kind of unusual. You see, there are other things beyond the problems at UNM.


Barbe Awalt
Today's Random Thought!

Annual number of self-published books: 700,000
Annual number of trad-published books: 300,000
Percentage of any kind of book that gets into a store: less than 1%
Some may think these numbers are wrong, that the proportion of self-published books to traditionally published books is actually considerably higher, and that the percentage of titles that end up in bricks-and-mortar stores is probably closer to one-tenth of one percent. But it's an interesting snapshot.


UPCOMING CALENDAR:
RIO GRANDE BOOKS

June 16-18: Sacred Art Market, Gallup Cathedral
July 15: Lavender in the Village, Los Ranchos Agri Center
Nov 4, 2017: Tempe Book Festival, Tempe AZ Public Library


HENRIETTA CHRISTMAS & PAUL RHETTS ("The Basic Genealogy Checklist")

June 8: Los Alamos Genealogy Society, 7pm "Genealogy Tips"
June 24: Treasure House Books, Albuquerque Old Town 1-3pm "Basic Genealogy Checklist: 101 Tips & Tactics to Finding Your Family History"
August 12: Tome on the Range, Las Vegas, NM 12 noon and 4pm


LORETTA HALL ("Miguel & Michelle Visit Spaceport America:" "The Space Buff's Bucket List;" "Space Pioneers;" and "Out of this World")

June 10: Bookworks, 11am. 4022 Rio Grande Blvd ABQ
July 13: OASIS, 1:00-2:30, "What Sex Differences Mean for Space Travel"


SLIM RANDLES ("The Cowboy Bucket List;" "Old Jimmy Dollar;" "Home Country;" etc.)

June 25: Treasure House, 1-3pm
Albuquerque Old Town
;
"The Cowboy Bucket List"


GAIL RUBIN

June 13: Osher Lifelong Learning Institute class "Downsizing and Organizing for End-of-Life issues," Del Webb Alegria, Bernalillo, NM, 3:30-5:30 p.m.
June 17: Albuquerque Death Cafe, 3:00-5:00 p.m. Email Gail_Rubin@comcast.net for information.
June 20: "Funeral Planning for Those Who Don't Plan to Die" at the VA Medical Center in Albuquerque. (closed to the public)
July 12: "Jewish Funeral Traditions on Film" presented through Osher Lifelong Learning Institute; 1:00-3:00 p.m.
July 28: The Osher Lifelong Learning Institute class "Laughing and Learning," 1:00-3:00 p.m.

ROSS VAN DUSEN

June 4: Treasure House Books, 1pm "Lyle Got Stuck in a Tree" and "What Makes Lightning?"