Best TV Commercial Ever?
Best TV Commercial Ever?
I have a candidate for the best ad that was ever made. Tell me what you think.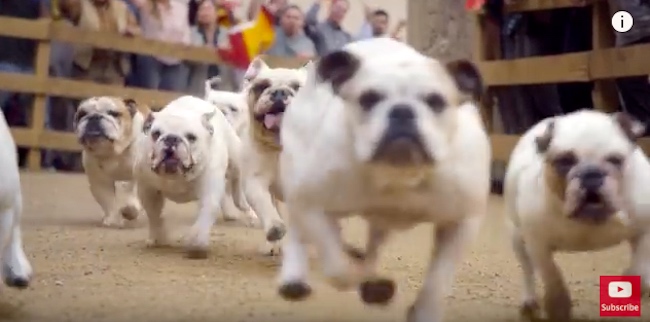 GEICO Insurance's "Running of the Bulldogs" TV commercial is SO CUTE and puts an AHH spin on an event that isn't AHH. We are partial to bulldogs since Travelin' Jack is a friend and he is an Olde English Bulldog.

Check it out online or if you are lucky to catch it on TV. It is nice to have a warm and fuzzy commercial! I would do Running of the Bulldogs – not so much Running of the Bulls.



Barbe Awalt
UPCOMING CALENDAR:
RIO GRANDE BOOKS

July 15: Lavender in the Village, Los Ranchos Agri Center
Nov 4, 2017: Tempe Book Festival, Tempe AZ Public Library


HENRIETTA CHRISTMAS & PAUL RHETTS ("The Basic Genealogy Checklist")

August 12: Tome on the Range, Las Vegas, NM 12 noon and 4pm


RILEY MITCHELL ("The Essential Paranormal Bucket List")
July 29: Treasure House, 1-3pm
Albuquerque Old Town
Plaza
GAIL RUBIN

July 28: The Osher Lifelong Learning Institute class "Laughing and Learning," 1:00-3:00 p.m.