Los Ranchos Village Vision Magazine
What a great way for a community to support its local residents and efforts to encourage reading!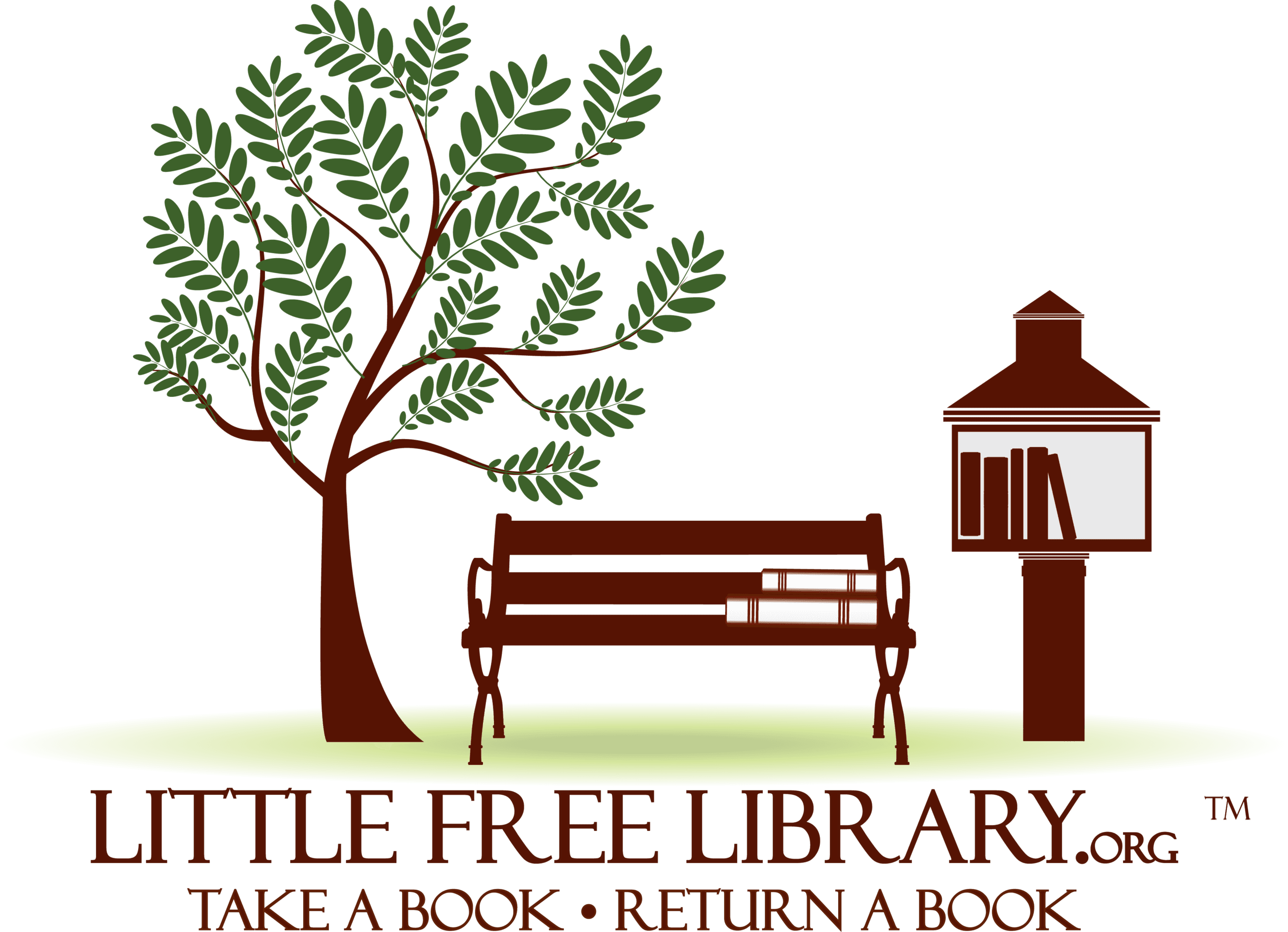 I had to share this article by Carla Aragon on the Little Free Libraries in Los Ranchos, New Mexico, that appeared in the new issue of
Village Vision Magazine
. It was a group activity that will benefit Los Ranchos. Thanks to Kelly Ward, Village Administrator, and his elves for helping and the artists for turning the
Albuquerque Journal
newspaper box into a Little Free Library.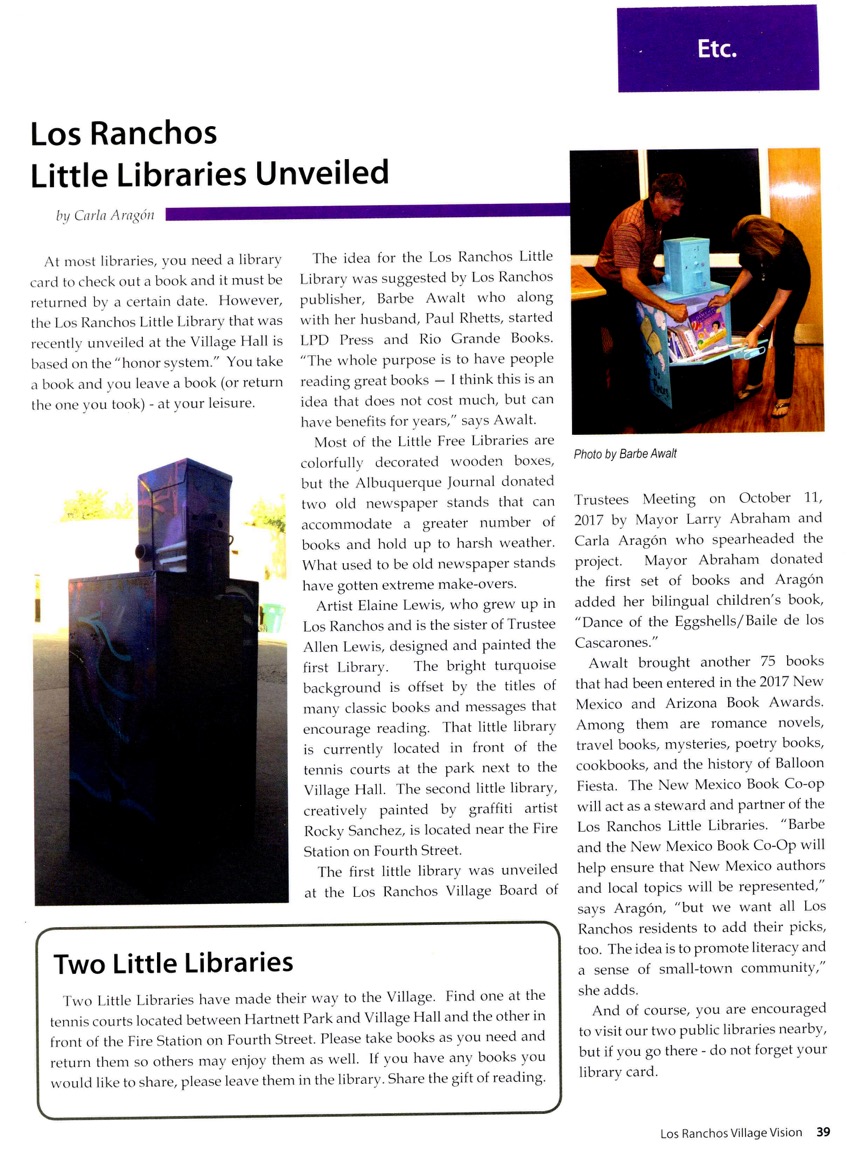 Barbe Awalt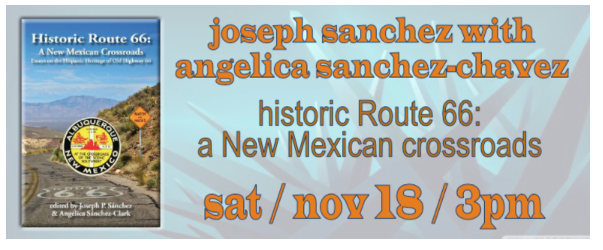 UPCOMING CALENDAR:
HENRIETTA CHRISTMAS & PAUL RHETTS ("The Basic Genealogy Checklist")

Dec 9: Los Lunas Public Library, 10am
January 6: Hispanic Genealogy Research Center at National Hispanic Cultural Center, Albuquerque, 10am
January 9: El Castillo Living Center, Santa Fe, NM, 7pm


JOSEPH SANCHEZ ("Historic Route 66")

Nov 18: Bookworks, Rio Grande Blvd, 3pm

JOHN TAYLOR & RICHARD MELZER ("Tragic Trails & Enchanted Journeys" & "Captain Maximiliano Luna")

Nov 16: Bookworks, Rio Grande Blvd, 6pm

ROBERT TORREZ ("Voices from the Past")
Nov 30: Bookworks, Rio Grande Blvd, 6pm

ROSS VAN DUSEN ("What Makes the Lightning?", "How the Crocka Dog Came to Be"; and "Lyle Got Stuck in a Tree")
Dec 1: Treasure House Books, Old Town Plaza, 6pm


AT BOOKWORKS