Happy 4th!
Make America CIVIL Again!
It starts at the top.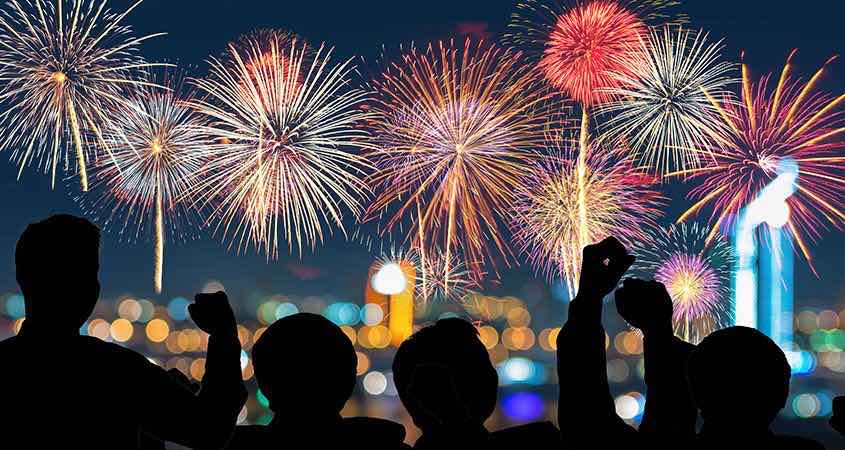 Man it is Hot out there!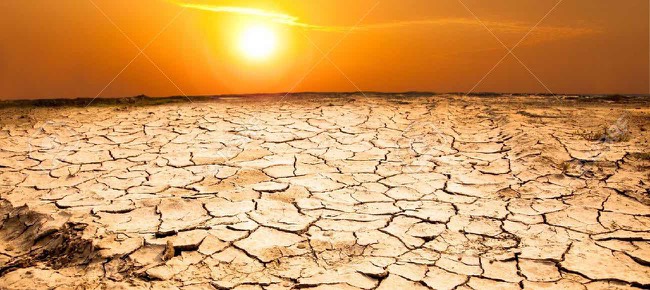 Happy Summer!

It is too hot to do anything – 100+ degrees. That explains why we set up a booth at the New Mexico Arts & Crafts Fair and why we will be at the Lavender in the Village in mid-July.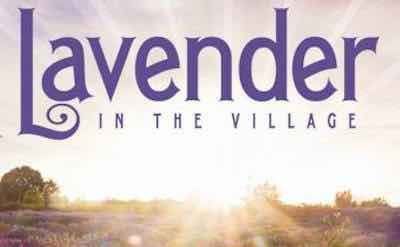 Stay cool and go to a local Fair. OR just chill AND READ A BOOK!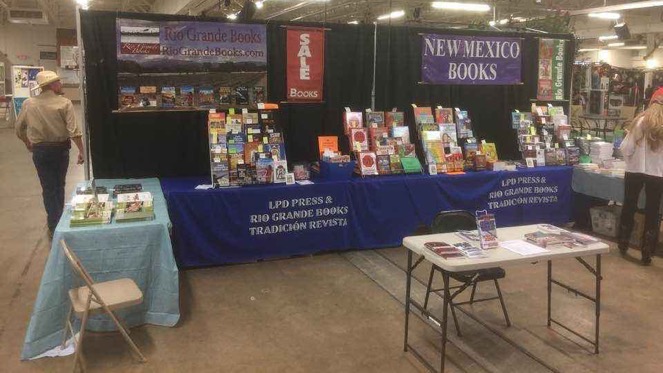 Life After The New Mexico Arts & Crafts Fair
To say it was a grueling event for vendors is an understatement. We set up at EXPO New Mexico on Thursday when it was 103 degrees. I will say our books looked great and we had MOST of our books. Friday was good, Saturday was really down and strange books bought, Sunday was great. It didn't hurt that our last purchase of the day at closing was for ALMOST $150~!

Here are some pictures: our booth, the signers – Slim Randles, Riley Mitchell, Loretta Hall, Gail Rubin, & Ross Van Dusen. All great people and it was nice to talk with them too! All of them are award-winning authors with a following except Riley but his first book is only two weeks old and we have confidence he will be too! But he does already have a following!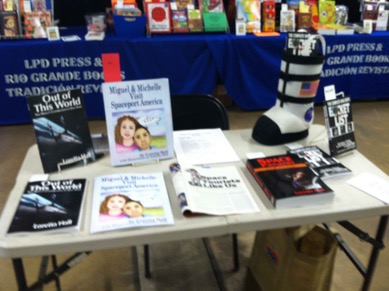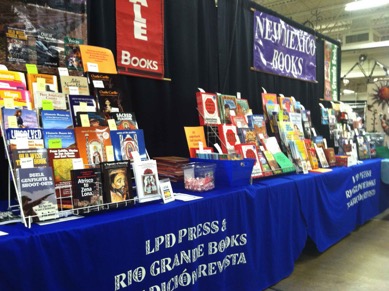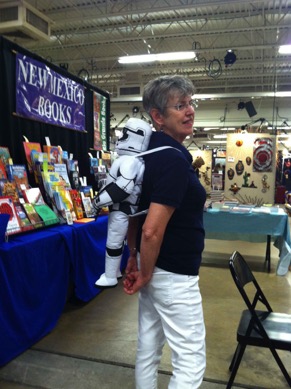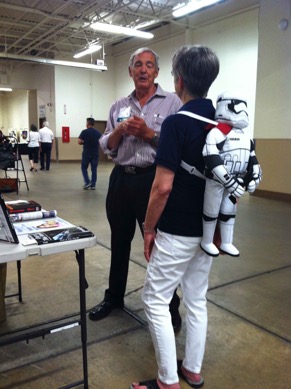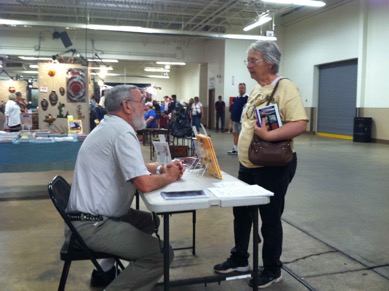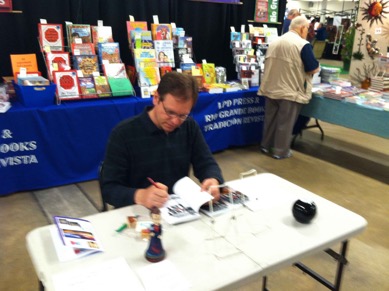 It was nice to see old friends for us too. The event is always well run from Trish and Ron Behrmann and the many volunteers.

We loaded out on Sunday in a thunderstorm – so appropriate! But it was cool and the rain felt good. But rain on books not so good!

Now time to catch up on all the things I didn't do for the weekend and raise some HELL!


Barbe Awalt
Just Wondering!
Originally when announced, Trump wanted a 90-day temporary travel ban for time to figure out a better way to vet those who want to enter the U.S. Since his executive order was announced, the 90 days have passed regardless of the ban not being implemented. During this time, they asked, why has there been no action on finding a better way to vet people? The time passed anyway, so why wasn't it worked on?
UPCOMING CALENDAR:
RIO GRANDE BOOKS

July 15: Lavender in the Village, Los Ranchos Agri Center
Nov 4, 2017: Tempe Book Festival, Tempe AZ Public Library


HENRIETTA CHRISTMAS & PAUL RHETTS ("The Basic Genealogy Checklist")

August 12: Tome on the Range, Las Vegas, NM 12 noon and 4pm


LORETTA HALL ("Miguel & Michelle Visit Spaceport America:" "The Space Buff's Bucket List;" "Space Pioneers;" and "Out of this World")

July 13: OASIS, 1:00-2:30, "What Sex Differences Mean for Space Travel"


RILEY MITCHELL ("The Essential Paranormal Bucket List")
July 29: Treasure House, 1-3pm
Albuquerque Old Town
Plaza
GAIL RUBIN

July 12: "Jewish Funeral Traditions on Film" presented through Osher Lifelong Learning Institute; 1:00-3:00 p.m.
July 28: The Osher Lifelong Learning Institute class "Laughing and Learning," 1:00-3:00 p.m.