Gallup to Flagstaff – Dinos in Holbrook
You find some of the most interesting and exciting things where (and when) one least expects them. Case in point, HUGE dinosaurs. Stop and they could just make your whole day!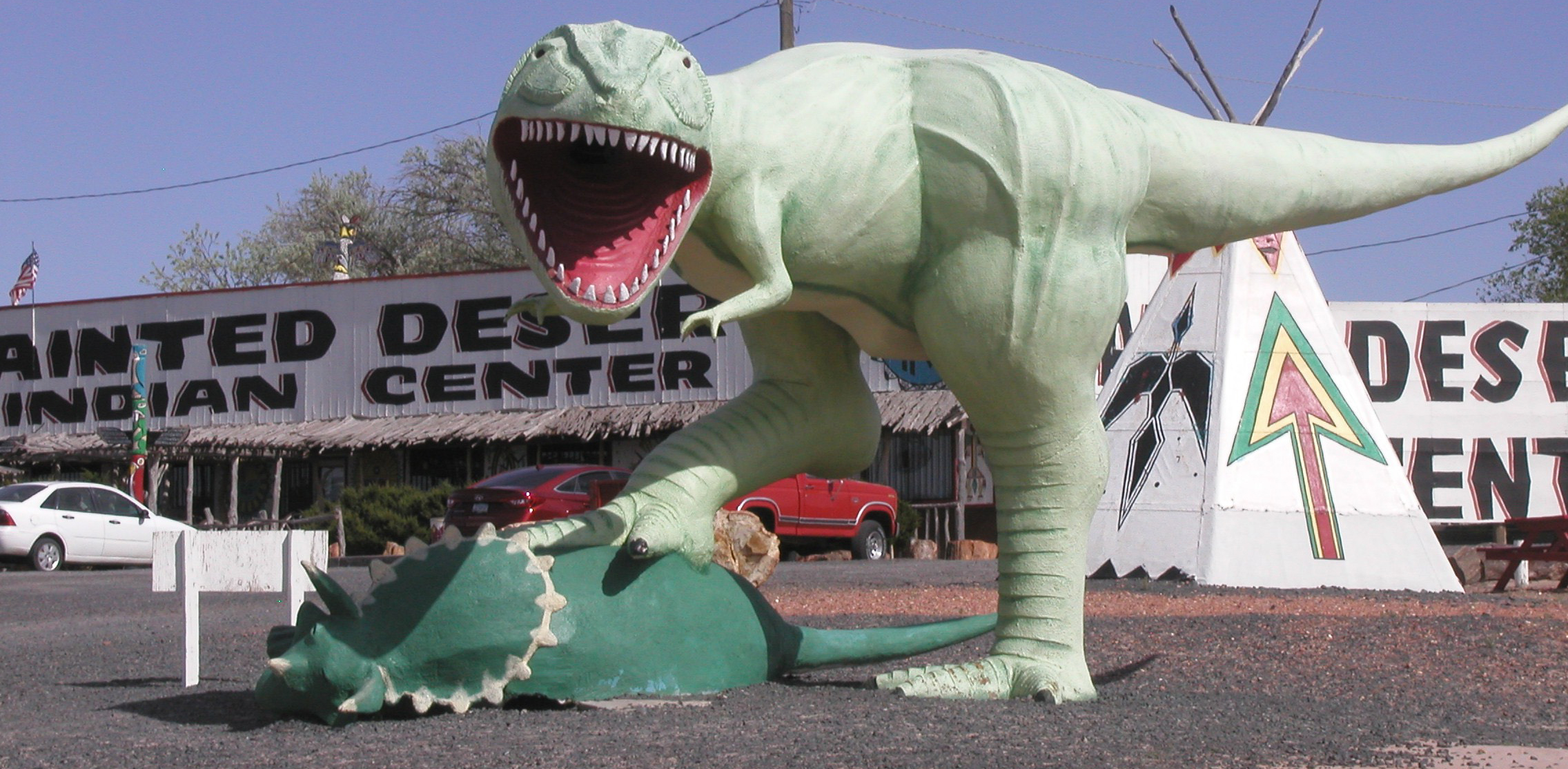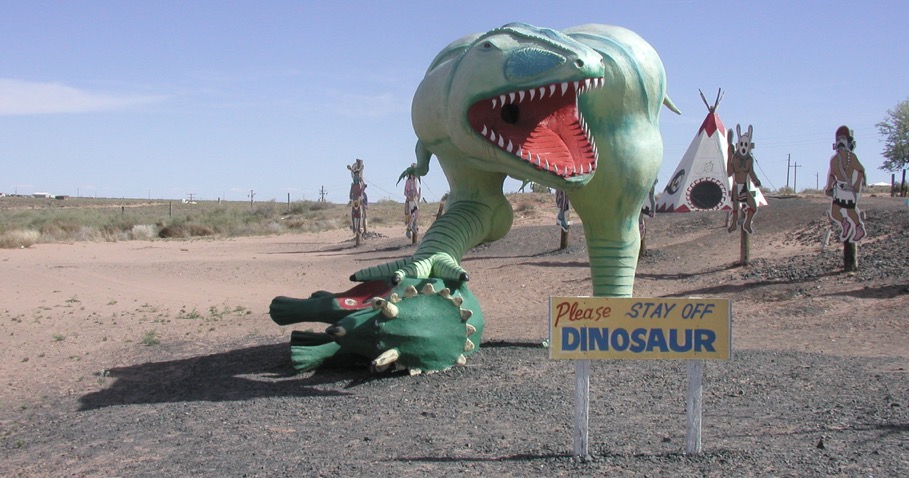 When driving near Holbrook, you are confronted with petrified wood and dinosaurs. Some are great dinos and some are silly. Some dinos look sort-of realistic and menacing while others are strange, ugly, and funny.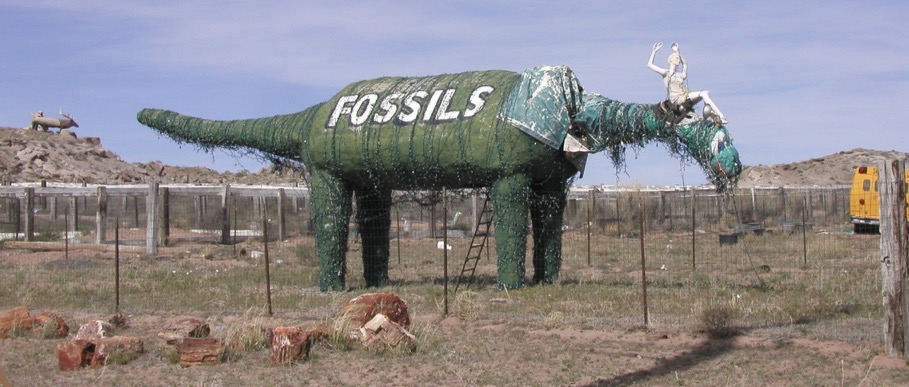 We stopped in Holbrook to take pictures and it was about halfway between Gallup and Flagstaff. Where else can you see dinosaurs on the side of the highway? Oh, catch the teepees too!


Barbe Awalt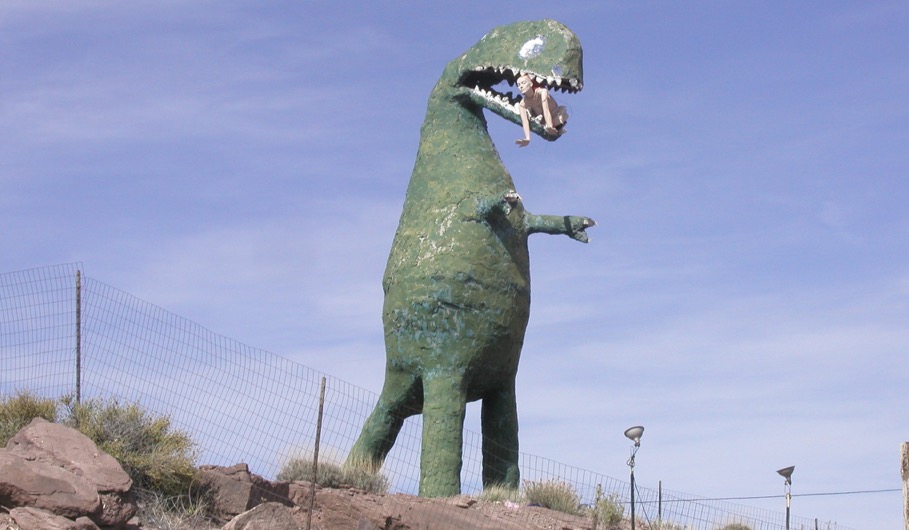 UPCOMING CALENDAR:

Rio Grande Books

June 16-18: Sacred Art Market, Gallup Cathedral
July 15: Lavender in the Village, Los Ranchos Agri Center
Nov 4, 2017: Tempe Book Festival, Tempe Public Library


Henrietta Christmas & Paul Rhetts

April 30: Santa Fe Public Library, 2pm "Basic Genealogy Checklist: 101 Tips & Tactics to Finding Your Family History"
June 24: Treasure House Books, Albuquerque Old Town 1-3pm "Basic Genealogy Checklist: 101 Tips & Tactics to Finding Your Family History"


Loretta Hall

April 29: Loretta will be on Green Knees Radio Show on KSFR (101.fm) reading "Miguel and Michelle Visit Spaceport America"
May 3: Bear Canyon Senior Center, 10:00-11:30, "Getting Men to the Moon: Behind-the-Scenes Stories"
June 10: Bookworks, 11am. 4022 Rio Grande Blvd ABQ
July 13: OASIS, 1:00-2:30, "What Sex Differences Mean for Space Travel"


Pat Hodapp

April 23: Collected Works, 2pm "Santa Fe Bucket List"


Ross Van Dusen

May 7: Ross will have a reading at the New expo at the ABQ Balloon Museum at 11:30am and again at 2pm
May 11: Ross will read to the kids from Griegos Elementary School at a special event at Bookworks on Rio Grande Blvd.
June 4: Treasure House Books, 1pm "Lyle Got Stuck in a Tree" and "What Makes Lightning?"