It's the Weekend — Have Some Fun!
Two Fun Events This Weekend! Hope to see everyone at these events.

Two Events For This Weekend!

Saturday is Lavender In the Village at the Agri-Nature Center on Rio Grande Blvd. past Bookworks in Albuquerque. The Festival is 9am – 4pm and I highly advise going early while it is cool. I also highly advise to get some Lavender Ice Cream if they have it this year. There were long lines last year. I also advise Lavender Lemonade.

I then advise you to come in the building and say hi! Last I heard we are in the center section. Then look at our books and other goodies. ALL books are discounted and we have New Mexico and lavender books! We also have books from North Valley authors and back to school.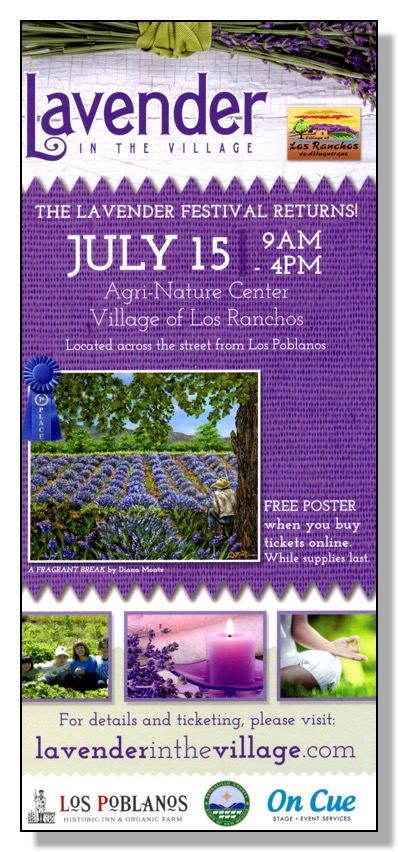 The second event I recommend is Gracias! at Collected Works in Santa Fe. Charlie and Debbie Carrillo had a hard road back after the accident and this is their way to say thank-you! It is at 4pm and has a silent auction that will close at 5pm.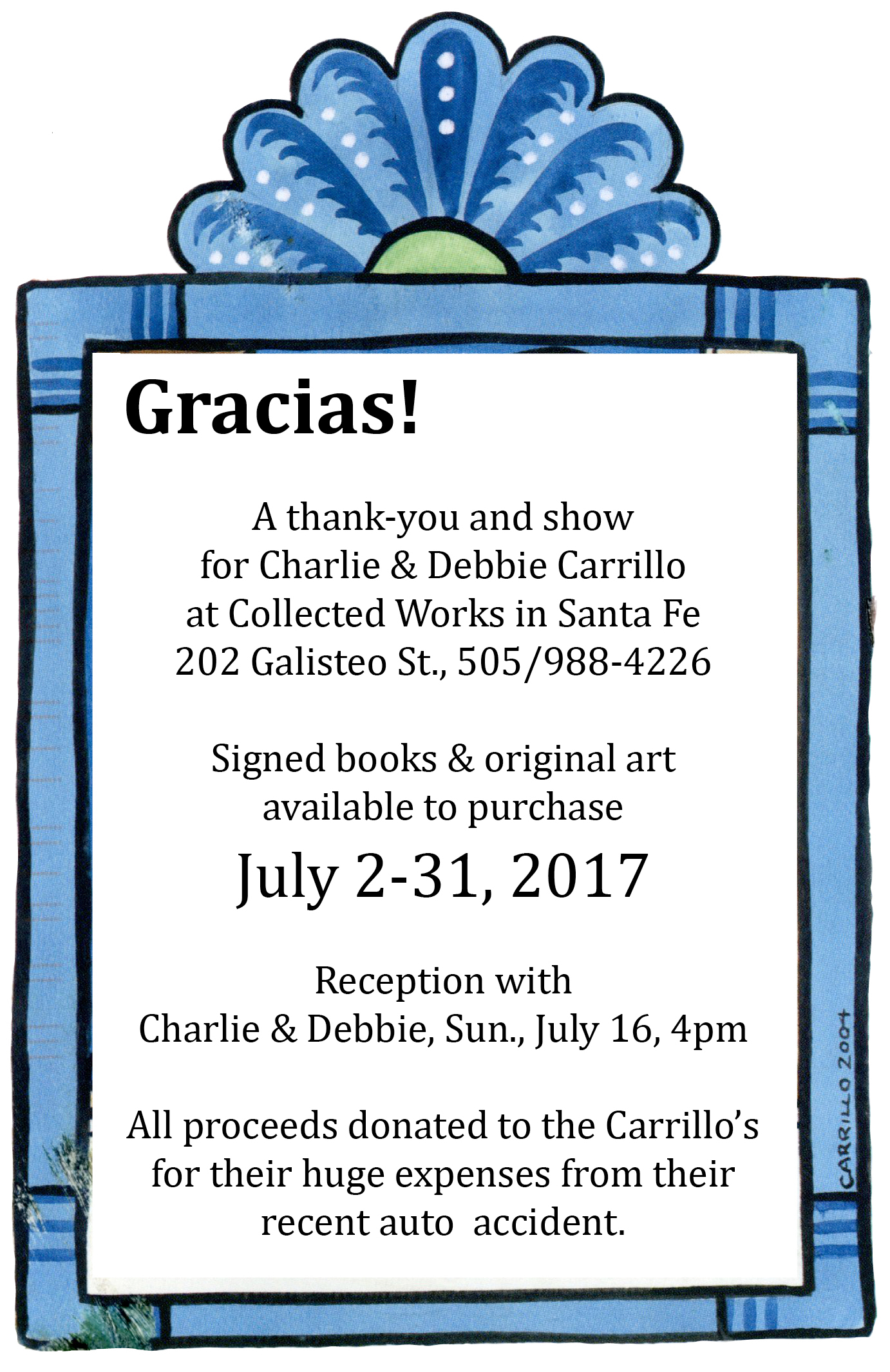 Barbe Awalt
UPCOMING CALENDAR:
RIO GRANDE BOOKS

July 15: Lavender in the Village, Los Ranchos Agri Center
Nov 4, 2017: Tempe Book Festival, Tempe AZ Public Library


HENRIETTA CHRISTMAS & PAUL RHETTS ("The Basic Genealogy Checklist")

August 12: Tome on the Range, Las Vegas, NM 12 noon and 4pm


RILEY MITCHELL ("The Essential Paranormal Bucket List")
July 29: Treasure House, 1-3pm
Albuquerque Old Town
Plaza
GAIL RUBIN

July 28: The Osher Lifelong Learning Institute class "Laughing and Learning," 1:00-3:00 p.m.